Shedden wins as six more go through World Solo Drumming semi-final after Kingdom Thistle-European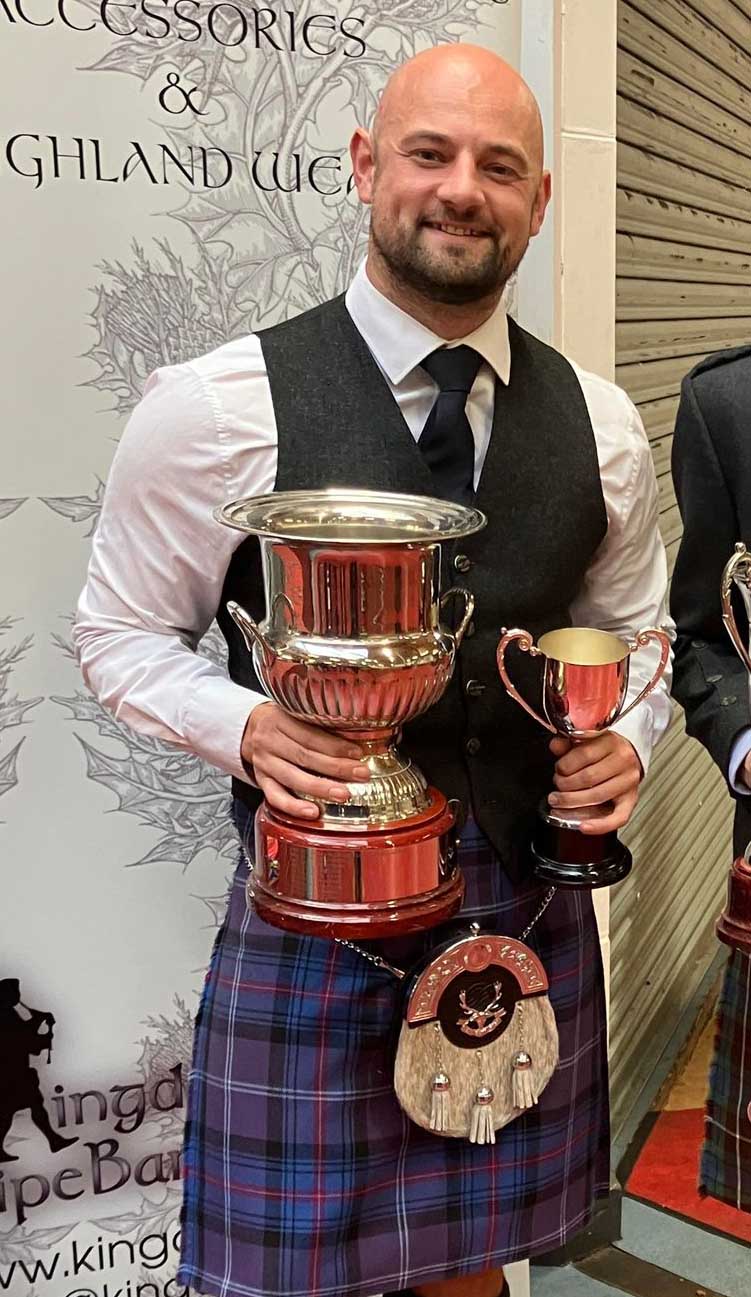 Lochgelly, Scotland – April 22, 2023 – Seven Shedden of Melbourne, Australia, was the winner of the RSPBA's European Solo Drumming Championship held at Lochgelly High School as the latest qualifying event for the semi-final of the 2023 World Solo Drumming Championship this October.
The event was held as a partnership between the Dundee, Perth and Angus Branch of the Association and Kingdom Thistle Pipe Band Supplies, and was part of the annual Kingdom Thistle Solo Piping & Drumming Competition.
The top-six finishers each get a bye to the World's semi-final.
1st Steven Shedden, Hawthorn
2nd Craig Brown, Peoples Ford Boghall & Bathgate Caledonia
3rd Gavin Orr, Johnstone
4th Cameron Lawson, Inveraray & District
5th Greg Fullerton, Johnstone
6th MacKenzie Forrest, Shotts and Dykehead Caledonia
Judges: Arthur Cook, Brian Martin
These six join the pre-qualifiers from previously-run events:
Blair Beaton, 78th Fraser Highlanders
Blair Brown, Simon Fraser University
Glen Creighton, Peoples Ford Boghall & Bathgate Caledonia
Derek Cooper, Inveraray & District
Robert Graham, Simon Fraser University
David Henderson, Police Scotland Federation
Jake Jørgensen, ScottishPower
Taylor Killoran, Simon Fraser University
Alex Kuldell, MacMillan
Eric MacNeill, City of Dunedin (USA)
Kerr McQuillan, Peoples Ford Boghall & Bathgate Caledonian
Steven McWhirter, Inveraray & District
Stephen Paynter, Simon Fraser University
Chloe Taylor, ScottishPower