Success of national teaching evidenced in growing Scottish Schools Championships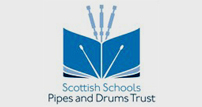 The success of the national piping and drumming teaching initiative with state-run Scottish schools is expected to be evidenced again, with more than 150 schools from across the country anticipated to enter the Scottish Schools Pipe Band Championships on March 10, 2019, at Inveralmond Community High School in Livingston, Scotland, up from about 120 that competed in 2018.
+ At least 120 schools in March 2018 contest
It will be, by far, the largest piping and drumming event for schools in the world, far bigger than even what the World Pipe Band Championships attract in the Novice and Juvenile categories, which draw mostly bands from fee-based institutions.
Organizers of the Scottish Schools Championships chalk up the boost to the sheer number of school pupils being taught in programs run by the Scottish Schools Pipes & Drums Trust, the parent charity organizations that works with a nurtures teaching in state-run schools. Tens-of-thousands of pounds for teaching program have been devoted to regions in Scotland this year alone.
+ Lossiemouth schools latest target for Scottish Schools teaching trust
+ Dundee gets £58k from Schools P&D Trust
In a statement, the Trust's Patrick Gascoigne said, "The work of the Trust has been growing very fast and we now have projects going in 18 council areas supporting lessons to over 2,500 young people. We are getting a large number of enquiries from schools wanting to come along to the event on March 10 in Livingston already.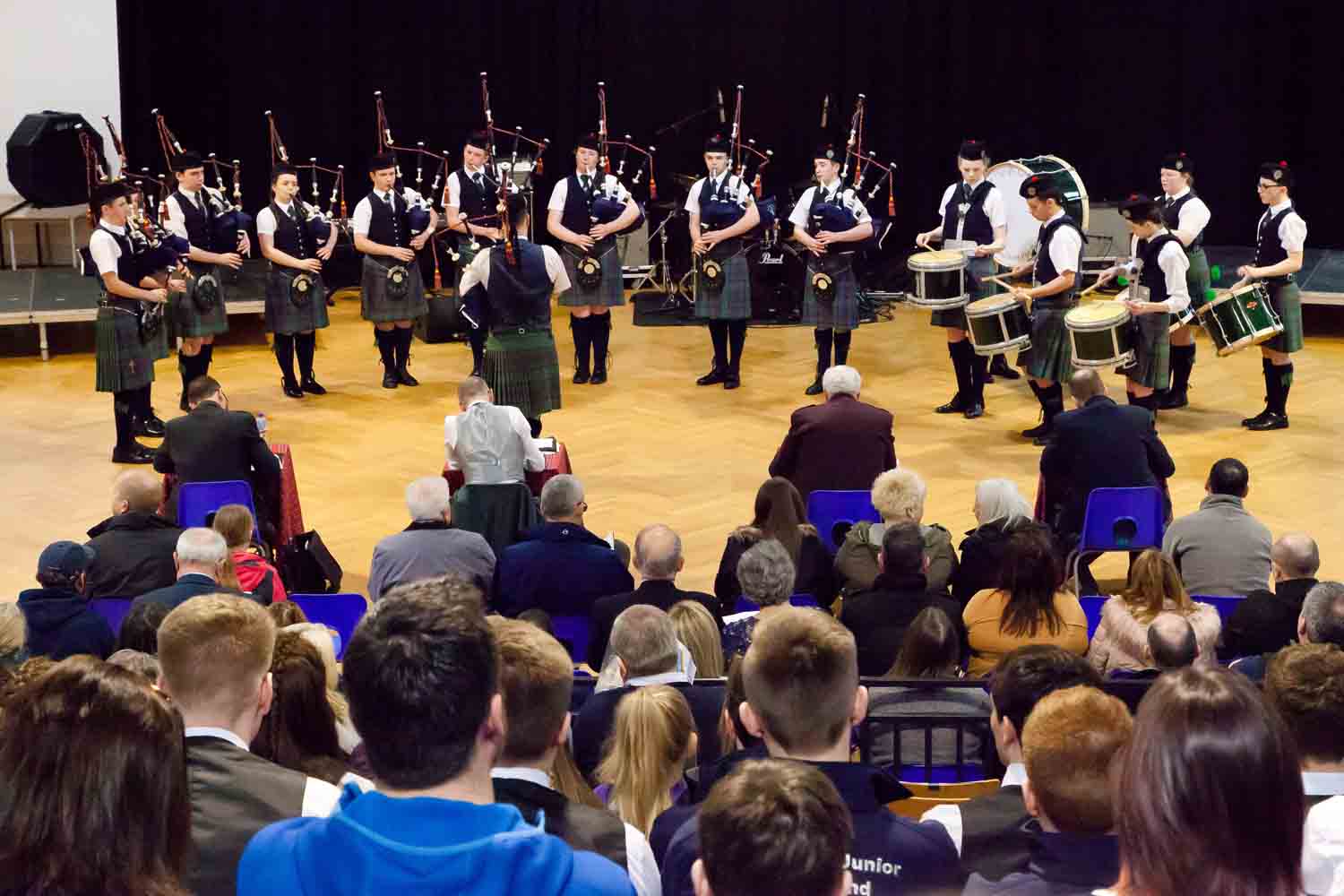 The annual Scottish Schools Championships were launched in 2011, "to offer a positive and friendly experience for players who are new to competition, and as a forum for bands at the very top of their game."
The success of expanded teaching initiatives, both in state-run and fee-based schools, is seen by many as the primary factor in the evident surge in playing standards and numbers in Scottish pipe bands, making it increasingly difficult for regions outside of Scotland to keep up. Anecdotal evidence supports that non-Scottish bands are increasingly looking to bolster their ranks and standard by way of "fly-in" pipers and drummers, potentially eroding community-based organizations and local piping and drumming circuits.
Pipe bands around the world are increasingly rushing to organize their own extensive teaching programs, with a goal to sustain and increase long-term numbers and standards, often citing the model perfected by the Simon Fraser University program that started in the 1990s, and which was inspired in part by the program created by the Peoples Ford Boghall & Bathgate Caledonia system developed in Scotland's West Lothian region in the 1970s. The SFU organization now comprises competing bands in almost every grade, with hundreds having been developed through the program.
+ East Ayrshire gets EPIC teaching injection
+ Johnstone hits 75 with concert, chanters, teaching
+ Grade 1 Toronto Police still searching for L-D
+ Peel Police turn lemons to lemonade with launch of new feeder band
An unlikely area such as the small town of Dunedin, Florida, has developed into a community-based pipe band hub through its extensive teaching program within the schools.
+ Is Dunedin, Florida, the world's most successful piping and drumming community?
"We are delighted to see entries from new schools pipe bands that have been created with the Trust's help," said Alexandra Duncan, chief executive of the Trust. "The Trust has resources to support more state schools in Scotland to introduce piping and drumming tuition, and we invite Local Education Authorities, teachers and parents to contact us."