Vale of Atholl latest Grade 1 band to halt operations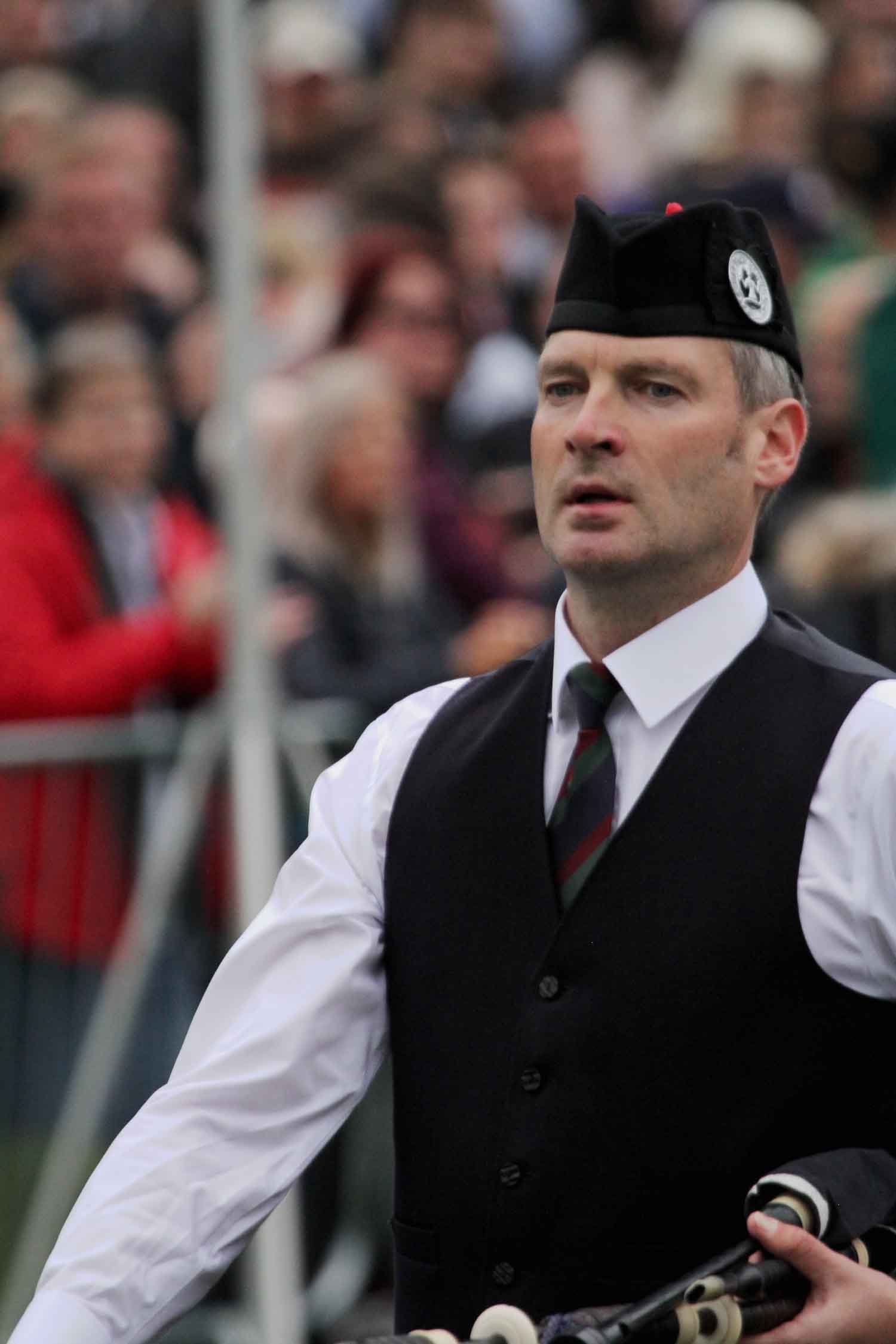 Stalwart Scottish Grade 1 band Vale of Atholl will not get onto the competition field in 2019 following the resignation of Pipe-Major Adrian Cramb.
In a statement, the band said that not compete in 2019 "as the band takes this period to develop its way forward."
Cramb, a member of the Vale organization since the late 1970s, resigned on the evening of November 29th after speculation that his intentions to remain were tenuous following the departure of the entire Grade 1 drum section to join Glasgow-based Grade 1 Lomond & Clyde.
"My decision was based on the fact that Adrian Hoy and his drum corps moved to Lomond and Clyde last Friday," Cramb said. "It would have been an enormous struggle to find a whole new corps at this stage of the year and one that I didn't have the desire to endure again. Many of the remaining band members felt the same."
"It is with enormous regret that we have accepted Adrian's resignation but completely understand his reasons why." said band chairman Kenny Forsyth. "We could not be more grateful to him and everything he has done. For the future, we will work hard to make sure it is everything it should be. The Vale has deep roots in its community, enormous support, a strong underlying organisation and the next generation of players coming through. We will build on this."
Cramb added that the Vale of Atholl organization is in great financial health, crediting Forsyth's work since he was appointed chair in early 2018. Cramb said that that the organization's Grade 3, Grade 4 and community bands are strong, and "provides a great platform for the Grade 1 band in the future."
Based in Pitlochry, Scotland, and practicing in Perth, Vale of Atholl has been regarded as one of the leading musical lights pipe band world, with a strong tradition of borrowing concepts from the Celtic folk scene.
The band's glory days were in the late 1980s and '90s, when the group was led by Pipe-Major Ian Duncan and Pipe-Sergeant Gordon Duncan, saw the group consistently place in the top-six at RSPBA championships.
The band recorded several ground-breaking albums and staged many popular concerts, and its new medleys were eagerly anticipated every year.
Since the 2000s, Vale of Atholl struggled to maintain consistency until Cramb took over in 2008 and the band regained some of its quality. A series of lead-drummers over the last decade hindered the group's ability to make more of a competitive mark.
+ Adrian Cramb new Vale of Atholl Pipe-Major
+ Three days later, Vale appoints Hoy L-D
+ The Vale searching again for L-D
+ Vale ends long L-D search at Lee Lawson
+ Vale of Atholl working to expand
+ Bongo takes leading role in Vale of Atholl drum section
Several well-known players have come  through the Vale of Atholl system, including Doug Stronach, Gary West, Adrian Melvin, Andy Renwick and Angus Clarke. The organization's teaching program was once a model of success, with the band training a consistent stream of pipers and drummers.
The Vale is the latest Grade 1 band to announce its hiatus or folding altogether. Earlier in 2018, the Toronto Police indicated that it would cancel its 2019 season in frustration over its inability to attract a suitable lead-drummer. Dowco Triumph Street of Vancouver dissolved after Pipe-Major David Hilder decided to retire.
+ Dowco Triumph Street "ceases competitive operations"
+ Grade 1 Toronto Police still searching for L-D
Vale of Atholl was founded in 1906, and its highest achievements in Grade 1 were winning the European and British Championships and two third-place prizes at the World Championships in 1989 and 1990.