4th Boney Memorial Invitational to stream earlier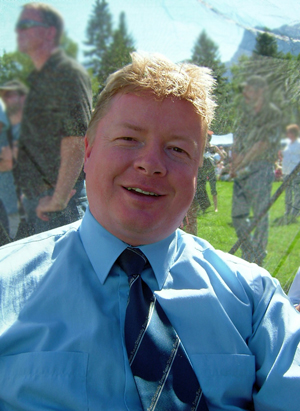 The fourth annual Boney Music Invitational Solo Piping Competition & Recital is being moved to an earlier time on Saturday, February 9, to accommodate more enthusiasts who want to tune in to the event's livestream.
Performances on the live broadcast will begin at 18:00 Pacific time / 21:00 Eastern time, featuring five of the top Open-grade pipers from the British Columbia Pipers' Association's 2018 Grand Aggregate rankings: Jori Chisholm, Zephan Knichel, Alastair Lee, Andrew Lee and John Lee.
The format of the competition set out originally by the late Andrew Bonar called for each competitor has to perform a 20-minute consisting of music of their own choice, but they must include a piobaireachd urlar, at least two two-part strathspeys, at least one four-part 6/8 march, a tune composed by a member of the BCPA, and a tune by a Canadian not from British Columbia.
The 20-minute requirement for this year has changed, as per Bonar's wish to shake it up regularly:
At least one tune written by Andrew Bonar played at any point during their recital.
Ground of a piobaireachd.
At least three two-parted reels.
At least one tune that is not in a typical bagpipe time signature (i.e., not 2/2, 2/4, 3/4, 4/4, 6/8, 9/8 or 12/8).
At least two 3/4 marches (minimum two parts each).
All proceeds from the event go to the BC Cancer Foundation, and those watching via the BCPA's Facebook page are requested to make a donation to the charity, also the orginal designated cause for the event when Bonar was diagnosed with a rare form of brain cancer, which ultimately took his life.
"We're encouraging attendees and viewers to share their stories of loved ones affected by cancer and why they will be attending, watching and donating toward the cause," said BCPA President Rob MacNeil.
Andrew Bonar was one of the most accomplished pipers ever to come out of British Columbia. In addition to a raft of top prizes, including the Silver Medal at the Northern Meeting, Bonar published a collection of music and taught several pipers from their beginning to top-flight professional success. He was a stalwart piper with the Simon Fraser University Pipe Band for most of 30 years, apart from a stint with the 78th Fraser Highlanders while training to become an air traffic controller, a career he excelled at in Vancouver. He played in five of the band's six World Championship wins.
Past winners of the event are James P. Troy, 2016; Andrew Lee, 2017; and Alastair Lee, 2018.
+ First Boney Invitational goes to Troy
+ Boney Invitational goes to Andrew Lee
+ Boney Memorial Invitational: Alastair Lee
Since 2016, more than $150,000 has been raised for the BC Cancer Foundation through events that were either organized or inspired by Andrew Bonar.