ACPBA loses $10k+ in alleged theft

One might assume that recent financial improprieties in other parts of the piping and drumming world would have prompted associations and bands globally to review their protocols and procedures, but the Atlantic Canada Pipe Band Association, the organization that covers the country's Maritime provinces, has confirmed the alleged accumulated theft of more than $10,000 by its past president.
The matter has been turned over to the police, according to newly appointed ACPBA President Rick Crawford, and his association has put measures in place to mitigate the risk of it happening again, including better financial oversight and reporting.
The total amount allegedly came from a series of small cheques made out by the former president, reportedly forging the second signature, required for an ACPBA financial transaction. The small organization had been without a vice-president, treasurer and secretary, with only the president on its executive team, leaving the books open to a lack of oversight.
The former president has been temporarily suspended from the association, but, according to Crawford, he cannot be permanently suspended unless it is approved by members at the ACPBA annual general meeting in November.
Crawford said that, despite the alleged theft, he hopes that the matter can be rectified on every side, and that the suspended member can eventually return and continue to participate in piping events, which he has been a part of since childhood.
"He made a mistake, and he has to pay for his mistake," Crawford said. "He's very sorry, and the truth is always better."
The matter was turned over to the Halifax Regional Municipal Police force, and the former president has apparently admitted to the charges of theft of more than $5,000, and will appear in Diversionary Court in April.
In addition to Crawford, who has served with the ACPBA as Chief Steward for more than 25 years, the association has since appointed Mike Dupuis to the role of Treasurer and Marla Beaton as Secretary. They are actively recruiting a Vice-President for the all-volunteer organization.
Crawford said that the ACPBA remains on solid financial footing. It expects to eventually recoup any losses, and that the main impact will be not being able to hold at least two piping and drumming workshops that had been planned.
When asked how they felt about the situation, one ACPBA member said, on condition of anonymity, "Just disappointment. It seems to be a problem in not-for-profits, sadly. I just don't understand why someone would do it, but also in an association he that he grew up in."
The ACPBA represents pipers, drummers and bands from the Maritime provinces of Canada: New Brunswick, Newfoundland, Nova Scotia and Prince Edward Island. The most prominent member-band is the Grade 1 78th Highlanders (Halifax Citadel).
Pipe Bands Australia, the collective body for all state pipe band associations in Australia, recently endured the theft of reportedly as much as AUD$180,000 by its former treasurer, who ultimately was found guilty and received a suspended sentence of four years.
Unfortunately, financial improprieties in piping and drumming are not uncommon. In the 1970s, the Pipers Society of Ontario endured a crisis when a former member of its executive allegedly stole more than $50,000, which was never recovered. In 2018, a volunteer treasurer connected with the Glengarry Highland Games in Maxville, Ontario, was charged with fraud with her work with another nonprofit. In each instance, the organizations apparently emerged stronger and wiser.
The ACPBA is a small association, compared with large organizations like the Eastern United States Pipe Band Association and the Royal Scottish Pipe Band Association, both registered nonprofits. The RSPBA lists close to £1-million in cash in its account, which it reportedly has earmarked for extensive renovations to its Victorian-era headquarters in Glasgow.
---
Related stories

Former Pipe Bands Australia treasurer sentenced
March 6, 2019
---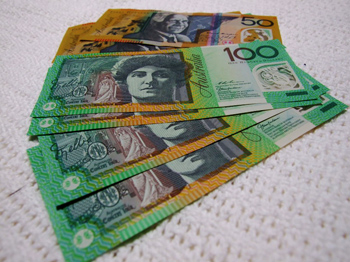 Australian losses exceed $180k
March 6, 2017
---

Australia accounting matter involves police
February 7, 2017
---

Maxville under fraud scandal
April 19, 2018