All performances will count for Grade 1 World's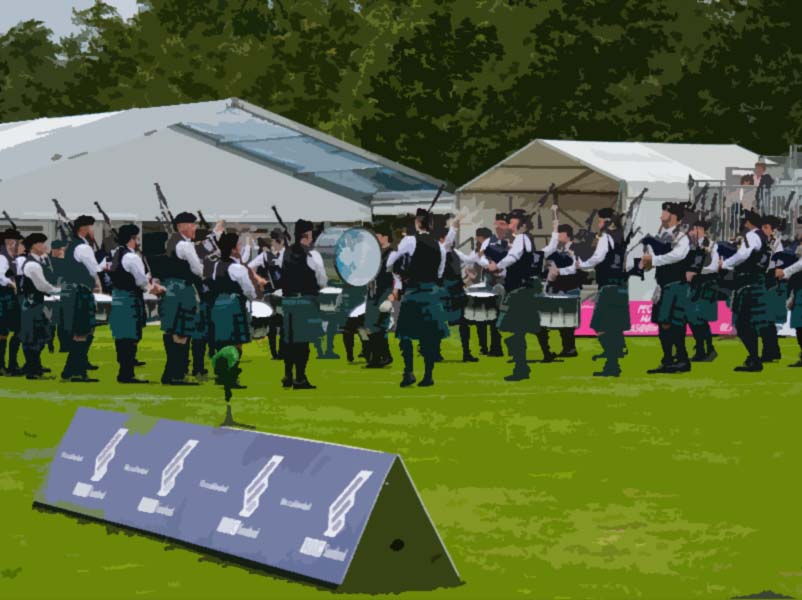 pipes|drums has confirmed that the RSPBA has decided that Grade 1 at the 2019 World Championship will based on all four performances across both Friday and Saturday, with no qualifying round.
The format replaces previous years of all bands qualifying on Friday, with 12 going through to a final on Saturday.
After pipes|drums first polled the world's Grade 1 bands about their intention to compete at the World's, determining that no more than 15 were likely to play, the RSPBA subsequently surveyed bands, judges and assorted "others" who have not been identified about whether they would prefer a one- or two-day competition.
The association then decided that the two-day event would remain, despite an indication from bands themselves that they overwhelmingly desired a one-day competition.
In the new format, bands would compete in both Medley and MSR events on the Friday, presumably making their own choice as to which of two sets or selections they'd perform. The Saturday would see each band playing the MSR or medley that they did not play on Friday.
According to sources, the Grade 1 event would move to a qualifier if 18 bands enter. Closing date for entry is July 3rd.
The decline in entry to the contest is due to a reduced overall pool of Grade 1 bands worldwide, bands' financial constraints, or being on hiatus for the year. Only 12 Grade 1 bands have entered for the British Championships on May 18 in Paisley, Scotland.
While the BBC Scotland live-stream of the Saturday contest has not yet been confirmed, a new commentator team is likely after long-time BBC host Jackie Bird stepped down from her anchor position with the network.
---
Related stories

RSPBA keeps World's two days; pipes|drums survey shows 90% of bands favour one-day

---
---
---