Easton hauls in 2023 R.U. Brown Piobaireachd Society Clasp and aggregate trophy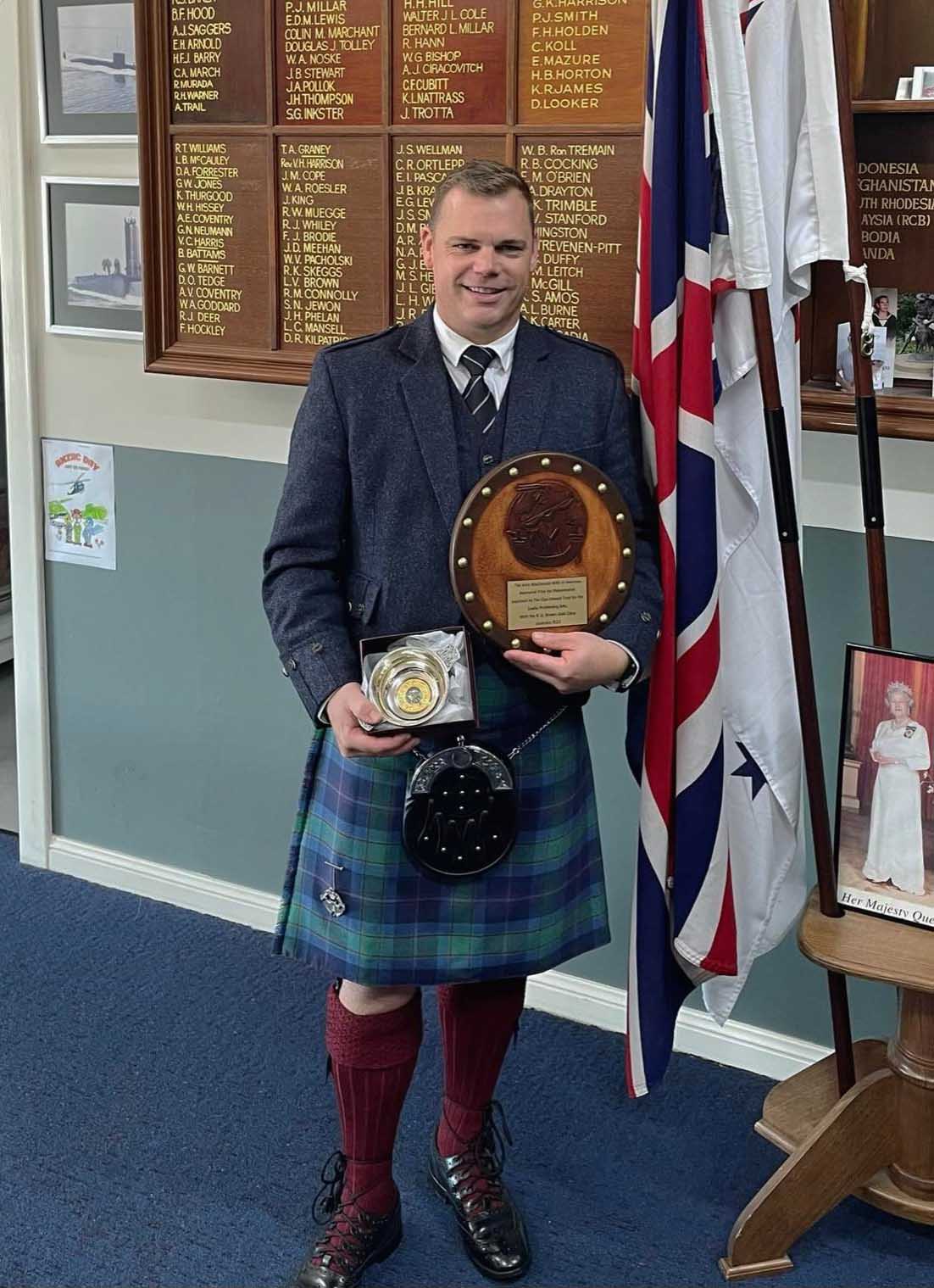 Adelaide – May 6, 2023 – With a win of the John MacDonald of Inverness Clasp, and high prizes in the A-Grade light music, Stuart Easton of Palmerston North, New Zealand, was the overall winner in the top grade at the annual R.U. Brown Piobaireachd Society Solo Piping Competition. Jonno Quay of Melbourne won the Gold Medal, and Jack Watson took the aggregate award in the B-Grade events.
Easton, Craig Sked and Struan Thorpe performed in a recital on the Saturday night.
[Do you have competition results you'd like the whole piping and drumming world to see? Send the details and a pic or two to editor@pipesdrums.com !]
Piobaireachd
John MacDonald of Inverness Clasp (for previous winners of the Gold Medal)
1st Stuart Easton
2nd Struan Thorpe
3rd Ross Campbell
Judges: Malcolm McRae, Sam Young
Gold Medal
1st Jonno Quay
2nd Craig Sked
3rd Stephen Ross
Judges: Malcolm McRae, Sam Young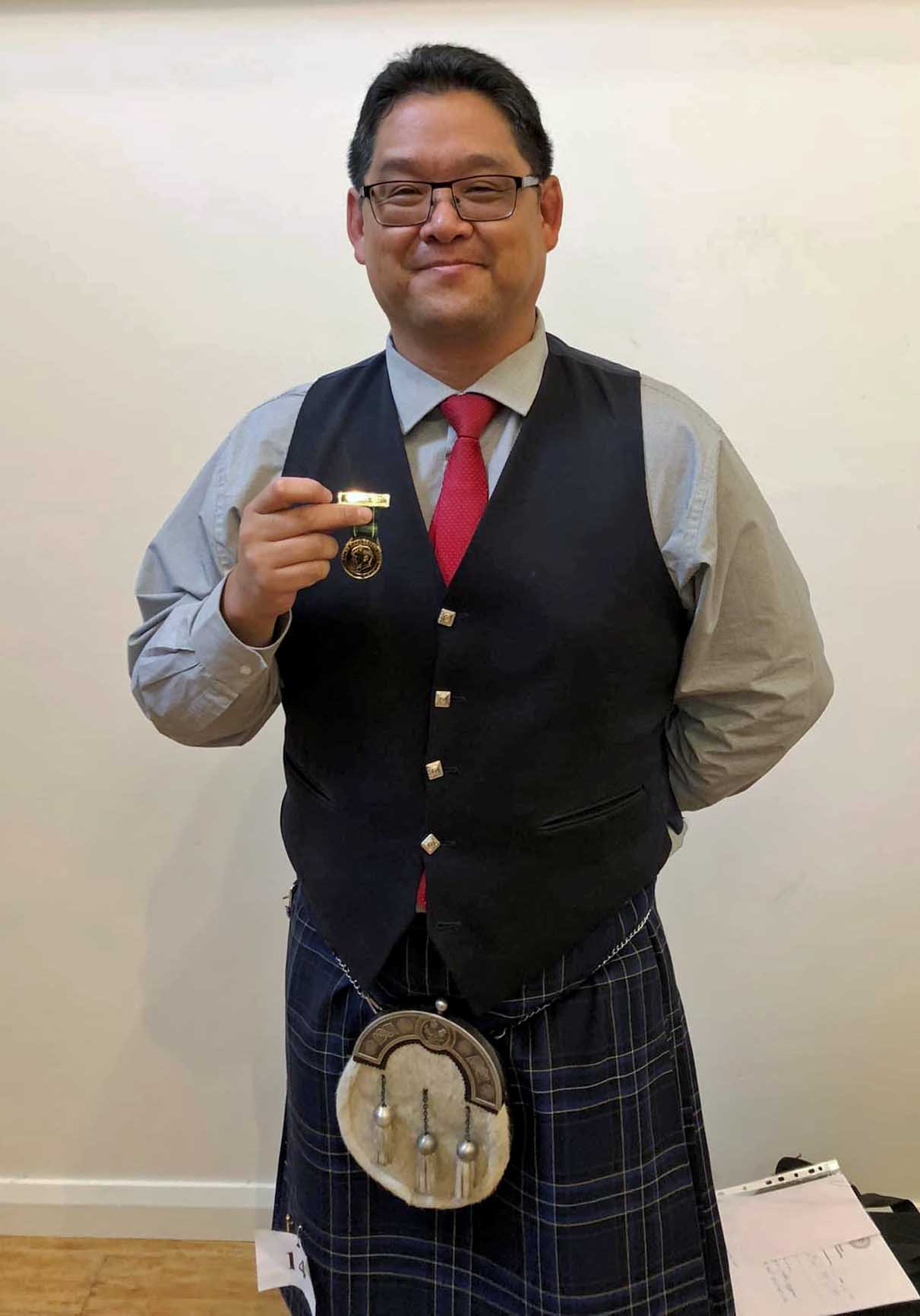 Silver Medal
1st Liam Nicolson
2nd Willian Mullighan
3rd Jack Watson
Judges: Marion Horsburgh, Brett Tidswell
Bronze Medal
1st Abby Dalziel
2nd Madeleine Palmer
3rd Jonathan Coe
Judge: Marion Horsburgh
Novice
1st Rhys Davies
2nd Jonathan Coe
3rd Scott Allen
Judge: Struan Thorpe
Light Music
A-Grade
MSR
1st Craig Sked
2nd Stuart Easton
3rd Struan Thorpe
Judge: Ross Campbell
Hornpipe & Jig
1st Stuart Easton
2nd Craig Sked
3rd Struan Thorpe
Judge: June McLeish
B-Grade
MSR
1st Jack Watson
2nd Liam Nicolson
3rd Simon Gibson
Judge: Stuart Easton
Hornpipe & Jig
1st Liam Nicolson
2nd Jack Watson
3rd Simon Gibson
Judge: Nat Russell
C-Grade
1st William Mullighan
2nd Jonathan Coe
3rd Sophie Stringer
D-Grade
1st Jonathan Coe
2nd Rhys Davies
3rd Scott Allen