Heat 4 of Pipe Idol goes to Camron MacPhail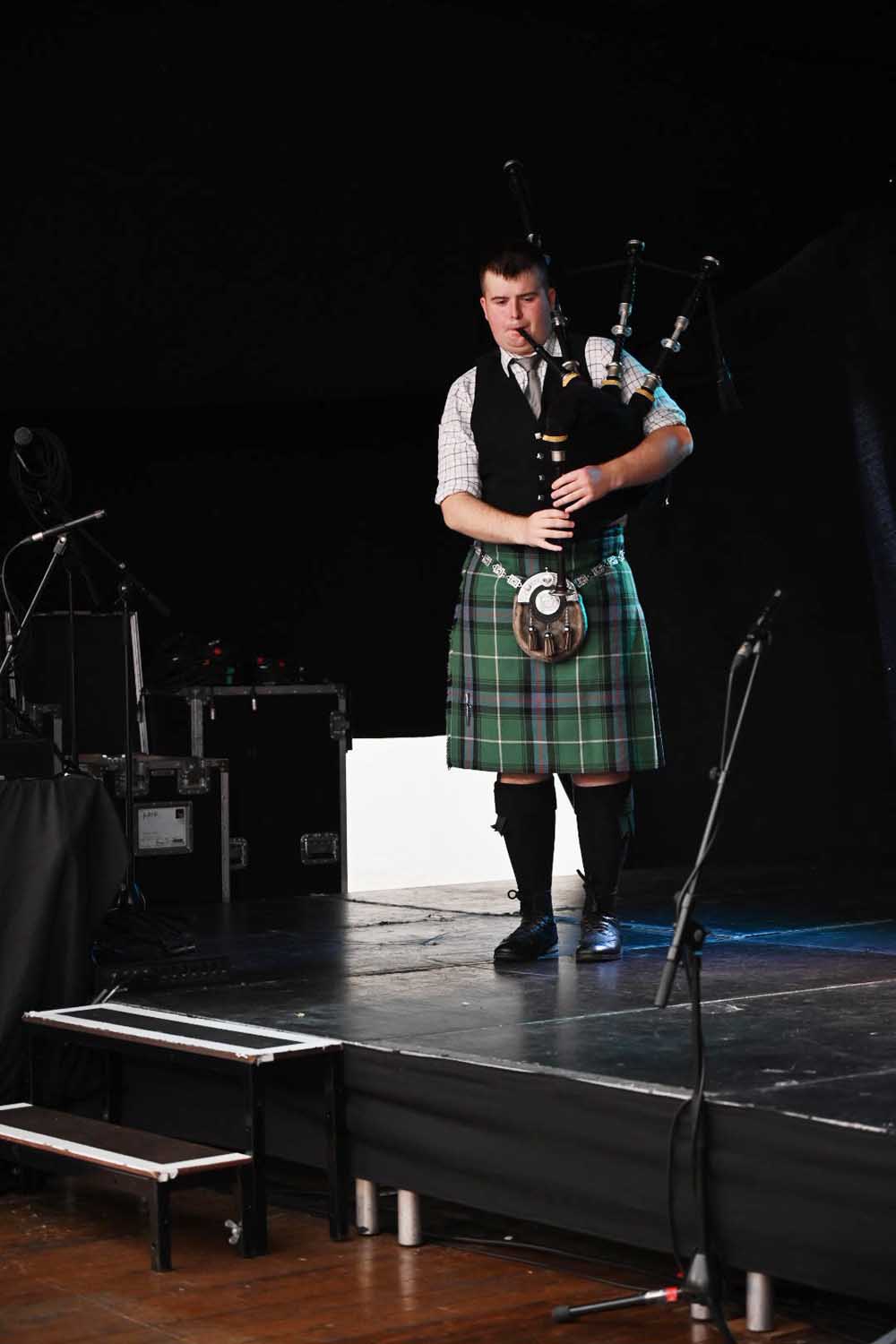 Glasgow – August 17, 2023 – The fourth and last Pipe Idol qualifying round was won by Camron MacPhail from the isle of Islay, Scotland. He will join Cameron Bonar, Surrey, British Columbia; Gregor Grierson, Dumfries, Scotland; and Jake Robertson, Aberdeen, Scotland in the Grade Final later on Thursday, August 17th, at the Auditorium of the National Piping Centre..
MacPhail competed against (alphabetically) Hector Finlayson, Kyle of Lochalsh, Scotland; Ryan McCreadie, Livingston, Scotland; Brooklyn Morris, Inverkeithing, Scotland; Flynn Porter, Lenzie, Scotland; and Daniel Whelan, Melbourne.
Each heat calls for pipers younger than 21 to perform an MSR, a Hornpipe & Jig and a freestyle medley of no more than five minutes, and undisclosed judges in the audience meet afterwards to choose who goes through to the final.
The event was expanded from 16 total contestants and heats of four to 24 and heats of six after a strong response to a call for applications via recorded videos of their abilities.