Inveraray & District: 2017 European Champions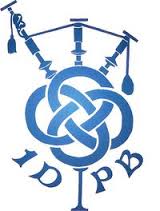 Forres, Scotland – June 24, 2017 – The 2017 RSPBA season marched on in the north of Scotland, where Inveraray & District took home the European Championship at the lush Grant Park in generally good weather. The previous two championships, the British and UK, were won by Inveraray & District and Field Marshal Montgomery, respectively. A fifth in drumming essentially destroyed the hopes of Field Marshal Montgomery to win the event, although surpassing Inveraray's near-perfect rankings from the four judges made winning for any other band extremely unlikely. With a fifth, Peoples Ford Boghall & Bathgate Caledonia returned to a championship prize-list for the first time since 2015. vale of Atholl, with new lead-drummer Adrian Hoy, finished second in drumming, the bands highest finish at a major for more than a decade.
Glasgow Skye won Grade 2 to stop Lomond & Clyde's two-championship winning streak.
+ Field Marshal Montgomery: 2017 UK Champions
+ Inveraray: 2017 British Champions
For the first time in RSPBA history, two Canadians judged the Grade 1 event, and Terry Lee and Bob Worrall were in virtual lock-step with their piping results.
+ European history-making at Forres
Northern Ireland's Bleary & District persevered without Leading-Drummer Eric Ward, who is taking a leave of absence due to sudden illness. It is expected that he will make a full recovery and, in the meantime, his son Cam is leading the Bleary drum section. It is Eric Ward's first season with Bleary & District, after being dismissed from the Glasgow Police Pipe Band, where he had served as L-D for 23 years. The band finished seventh in drumming under the younger Ward.
+ Ward takes his talents to Bleary
+ Ward says he is still with Glasgow Police
Grade 1 (MSR, 13 competed)
1st Inveraray & District (1,2,1,2)
2nd Field Marshal Montgomery (2,1,5,1)
3rd ScottishPower (3,3,6,4)
4th St. Laurence O'Toole (8,7,3,3)
5th Peoples Ford Boghall & Bathgate (5,4,9,5)
6th Shotts & Dykehead Caledonia (4,6,8,7)
Judges: Terry Lee, Bob Worrall (piping); Willie Black (drumming); Gordon Craig (ensemble)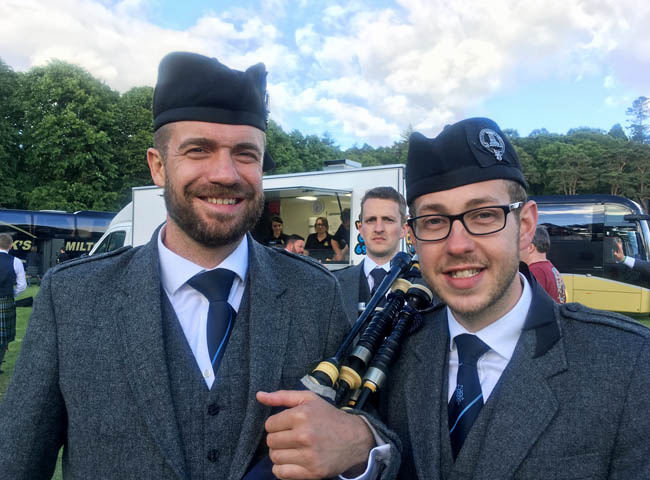 Grade 2 (medley, 13 competed)
1st Glasgow Skye Association (3,1,1,1)
2nd Lomond & Clyde (1,2,2,2)
3rd MacKenzie Caledonian (2,3,6,4)
4th City of Discovery (5,4,4,5)
5th Balagan (Denmark) (6,7,3,7)
6th Grampian Police Scotland (4,5,9,8)
Judges: Jim Semple, Peter Hunt (piping); Ciaran Mordaunt (drumming); Joe Noble (ensemble)
Grade 3A
1st Wallacestone & District
2nd City of Inverness
3rd Vale of Atholl
4th 4th 2622 (Highland) Squadron
5th Royal Burgh of Stirling
6th Coalburn IOR
Drumming: Royal Burgh of Stirling