LA Scots bring back Lenny as L-D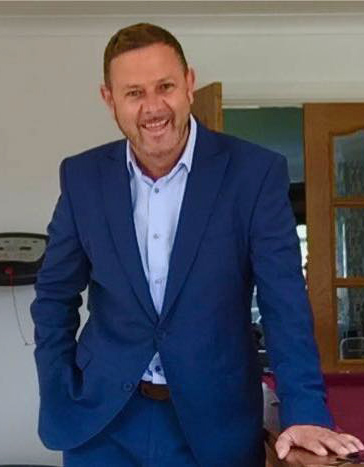 Carl Lenny has returned to be lead-drummer of the Grade 1 Los Angeles Scots, moving back to LA after 13 years in his native Scotland, most recently playing in the Grade 1 Spirit of Scotland and Shotts & Dykehead Caledonia under Jim Kilpatrick.
Lenny was lead-drummer of the LA Scots from 1998 to 2003, and during that time helped the band to its most successful finishes at the World Pipe Band Championship, including a fifth overall in drumming at the 2002 event.
"My time in LA was the happiest of my life," Lenny said. "Playing with [Spirit of Scotland] last year reignited my passion to go for it again. Myself and California are like two peas in a pod. There's an opportunity to create a world-class band in the sun."
As many as six new snare drummers are reportedly coming in to the LA Scots corps, but no specifics were provided.
Steuber said that she was told by the band that no changes were planned in the drum section in 2017.
"I was unaware that any changes were going to be made in the drum corps," Steuber commented when asked. "In September, my brother, Duncan McPherson, and I, specifically asked about those changes, and were told by band personnel that there would be no changes in the drum corps for 2017. However, it came to my attention from several people in other top level bands that the LA Scots were planning to bring Carl Lenny in as their new lead drummer. I tried to contact band personnel for the past several months addressing these potential changes, and I received a phone call in late November letting me known they were considering making a change. That was the first time I had heard directly from anyone in the LA Scots organization."
Steuber has left the band, and continued, "Since yesterday, I have received several offers to play in other drum corps. I am taking some time to consider my options."
The move is the fifth lead-drummer change for the band in the last 12 years, and Lenny replaced Molly Steuber, who was appointed to the role in September 2015.
+ Steuber appointed LA Scots Leading-Drummer
+ LA Scots again looking for L-D after Parker walks
Steuber replaced Bryce Parker, who was L-D for a year after replacing Glenn Kvidahl, who had the post for three seasons, beginning in 2011.
+ LA Scots dismiss Kvidahl; Parker appointed L-D
Kvidahl, who last year played with the Grade 1 Shotts & Dykehead Caledonia, was appointed to replace Richard Baughman, who was L-D from 2006-'10, and departed with pointed comments about the band's leadership.
+ With season started, LA Scots change lead-drummers; Baughman out, Kvidahl in
Last season the Juilliard-educated Baughman, who also holds a doctorate in music from the University of Southern California, returned to play with LA Scots under Steuber at the 2016 World's. He created some discussion after using a score while competing with the band on Glasgow Green.
+ LA Scots drummer uses score at World's
Baughman was appointed Drumming Instructor at Carnegie Mellon University in Pittsburgh in September 2015.
+ Baughman gets the Carnegie Mellon gig
According to a statement from the band, Lenny will develop a drumming teaching program in Southern California.
LA Scots have faithfully travelled to compete at the World Pipe Band Championships. In 2016 the band finished last out of 11 in each of its qualifying events.
At publication time, the band's pipe-major Colin Armstrong and president Scott MacDonald had not yet responded to a request for comment.