Larkhall Academy and neighbouring South Lanarkshire schools receive £30,000 from Scottish Schools Pipes & Drums Trust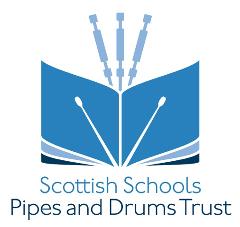 The families of about 120 young piping and drumming students at Larkhall Academy and 10 associated schools in South Lanarkshire, Scotland, will have a far easier time of it after the Scottish Schools Pipes & Drums Trust (SSPDT) awarded them £30,000 (about $50,000) for their pursuit of the art.
Larkhall Academy, Craigbank, Dalserf, Glengowan, Hareleeshill, Machanhill, Netherburn, Newfield, Robert Smillie, Stonehouse and St. Mary's schools will benefit from the infusion of cash from the charity, founded in 2007. The SSPDT works to introduce piping and drumming tuition to state schools in Scotland and that encourages the formation of schools pipe bands.
According to a statement issued by the SSPDT, "the news is a welcome boost as Scotland's musical education landscape faces a host of challenges with instrumental music under threat in schools in other parts of the country."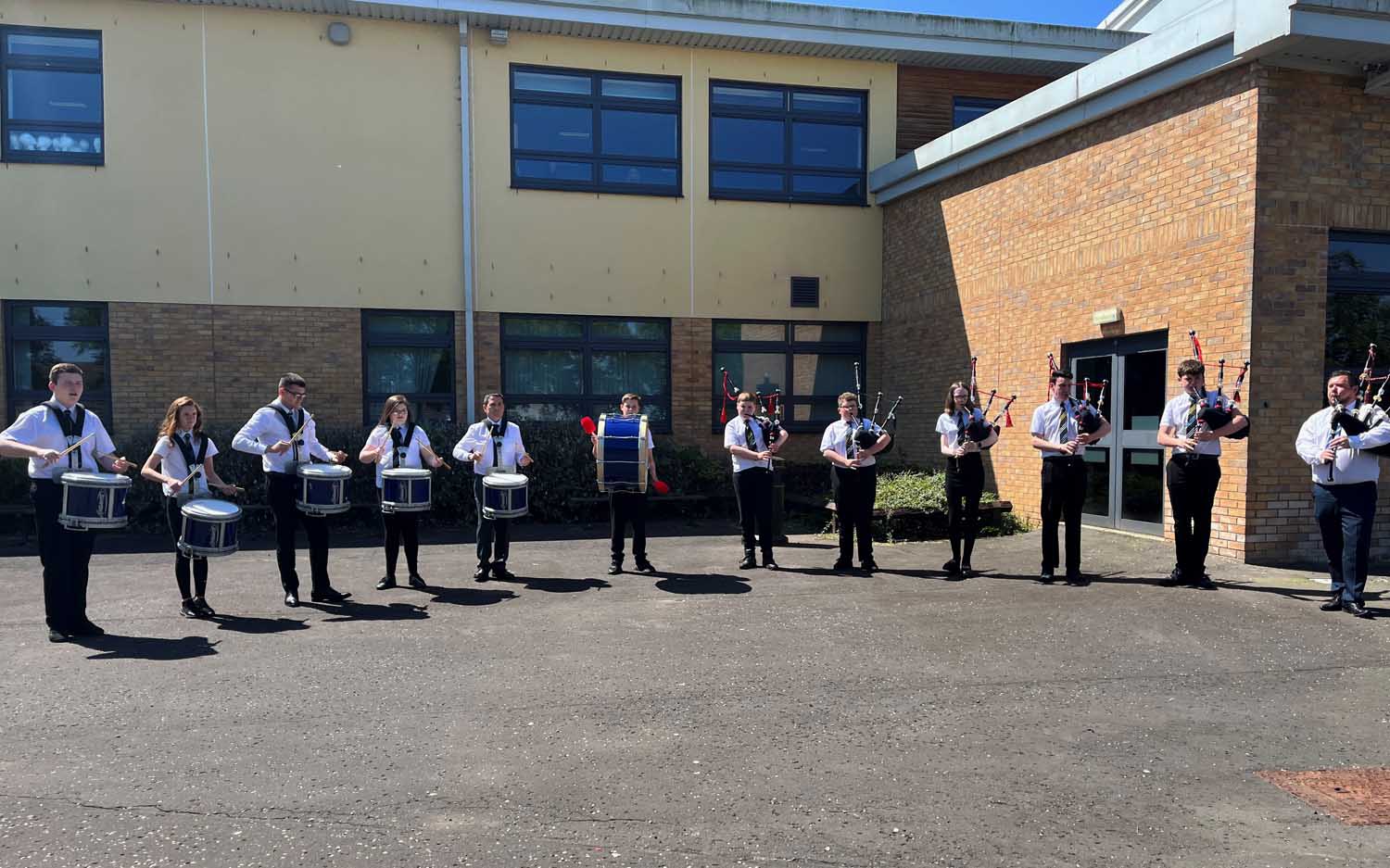 The teaching program is managed by a Larkhall Youth Pipes & Drums voluntary committee since 2019, and, until now, has relied on charitable donations and grants to keep tuition and weekly band practice going.
"This funding boost will help drive the program forward into its next phase; working in partnership with the SSPDT, Larkhall Academy, and the surrounding primary schools, and interacting more widely with the local community," said Margaret Agnew, chairperson of Larkhall Youth Pipes & Drums
It's only the latest monetary or instrument contribution from the SSPDT, which has given out hundreds of thousands of pounds and innumerable bagpipes, drums, practice chanters and pads to deserving schools in Scotland. The organization's aim is "to protect and expand Scotland's musical heritage, but also to give young people opportunities to develop a unique set of skills that stay with them for life. The charity offers cash grants for tuition and other related band costs, free bagpipe and b-flat chanter loans, paid trainee internships, and organizes the Scottish Schools Pipe Band Championships – the biggest schools piping competition in the world."