National Piping Centre voted Glasgow's Favourite Business 2023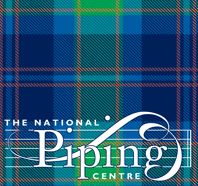 The National Piping Centre has been named Glasgow's Favourite Business 2023 in a public vote orchestrated by the Glasgow Chamber of Commerce's Glasgow Business Awards.
The award was open to nominations from the general public via the Glasgow Times and then promoted by the awards' media partner, the Evening Times.
Most pipers and drummers logically think of the National Piping Centre as strictly a teaching institution, but it also boasts a popular restaurant, a hotel, a piping museum and a shop, all frequented by non-piping locals and tourists year-round.
The National Piping Centre was launched in 1996 as simply the "Piping Centre." The operation was the vision of legendary piping figure Seumas MacNeill, who co-founded the now-defunct College of Piping with Thomas Pearston in 1944 as part of the League of Young Scots.
In the organizational phase, MacNeill fell out with the board of directors and patrons of the project over who would be the Piping Centre's first principal, a role MacNeill coveted and was eventually told he would not get.
The College of Piping continued but declined in popularity after MacNeill's retirement. In 2018, the National Piping Centre took over the College. Its Otago Street premises were amalgamated for teaching, competitions and recitals.
In January 2020, original director Roddy MacLeod unexpectedly resigned after 24 years in the role. The position was eventually given to Finlay MacDonald, who has continued to take the organization from strength to strength.
The National Piping Centre runs the annual Piping Live! Glasgow Festival of Piping, the Silver Chanter, the Masters Solo Piping Competition, the Competition League of Amateur Solo Pipers (CLASP), and, starting in 2024, the Glenfiddich Invitational Solo Piping Championships.
Among the 17 panel-nominated and decided awards categories, coffee roaster Matthew Algie was named Glasgow's Most Outstanding Business, and the Best-Performing Large Business Award went to Allied Vehicles Limited at a gala event on October 6th.
Glasgow is Scotland's largest city, with a population of about 635,000, approximately 12% of Scotland's citizenry.