Ottawa Police returning to competition in 2019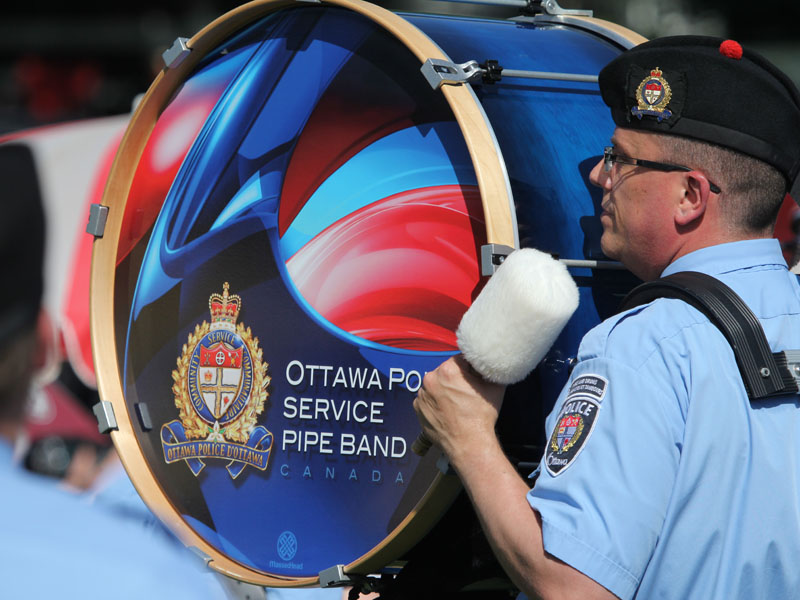 Five days after the Glengarry Highland Games announced dramatically greater prize money for its biggest piobaireachd contest, the somewhat beleaguered Ontario piping and drumming scene got more good news with the Ottawa Police Service Pipe Band's plans to return to competition after a two-year hiatus.
The band's request to move down to Grade 2 was accepted recently by the Pipers & Pipe Band Society of Ontario. The viability of the Ottawa Police will make Grade 2 more competitive, with the Peel Regional Police and Toronto Police (Grade 2) likely to be the only other groups active in the grade in 2019.
"Despite not competing in 2017 and 2018, the band kept its options open, and is focused on building a band that is locally sustainable in support of the police force's community mandate," said Pipe-Major Jacob Dicker. "This regrading is a positive step that has been met with enthusiasm since it was proposed at the band's AGM in September 2018. It has put the band on a stable footing, allowing for a focus on player development and local tuition over the long-term."
Dicker said that the band has been practicing since mid-October 2018, and that it has solid competitive numbers, adding, "We are happy to welcome a number of new players into the ranks."
The band had been in flux after the departure of Lead-Drummer Brendan Kelly in 2017. The new lead-drummer is Joe Kiah, who moved to Ottawa last year after a career with the Royal Canadian Air Force. Kiah had been an Ottawa Police band member previously.
Dicker took over as pipe-major after Andrew Hayes left the band due to family and career demands and preference. Hayes had successfully led the band to Grade 1.
"I would like to thank former pipe-major Andrew Hayes for his leadership, and thank our outgoing lead-drummer Mike Tuzyk for his efforts throughout the latter half of 2018, which included many long hours to travel to the area for practices," Dicker said.
The Ontario pipe band circuit in recent years has suffered a decline in the number of bands competing in the top grades. The 78th Fraser Highlanders are currently the only active Grade 1 band, and, after the demise of the Hamilton Police organization's top band, Grade 2 has been reduced to only three likely to compete in 2019.
---
Related coverage

Ottawa Police cancel another season
March 4, 2018
---

New leaders for Ottawa Police
November 12, 2017
---

Ottawa Police making a rest this year
April 27, 2017
---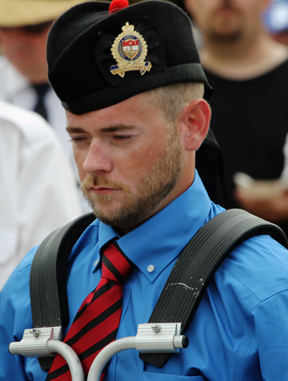 L-D search on for Ottawa Police
March 25, 2017
---

Maxville piobaireachd leaps ahead with prize money
March 05, 2019