Pick The Glenfiddich Five and win a custom £360 kilt!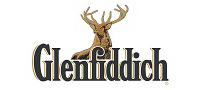 Hot on the heels of our ever-popular Pick The Six contest for readers to predict the Grade 1 prize-list at the World's, pipes|drums brings back Pick The Glenfiddich Five, where you can submit your prediction for the final overall prize-list at this year's Glenfiddich Invitational Solo Piping Championship.
At stake is something that will be appreciated by pipers, drummers, enthusiasts and anyone who relishes the garb of auld Gall – a custom made-to-measure heavy-weight handmade kilt generously provided by R.G. Hardie & Co. valued at £360 ($720) from your choice of tartan selected from any of the main UK tartan mills.
Wow!
And how exactly might you win this glorious prize? Well, here are the rules, so please read carefully:
Readers must submit their entry via e-mail – click here. (Please use the template automatically generated.)
Entries must list the competitors in their aggregate order of finish – 1st, 2nd, 3rd, 4th, 5th.
Only one entry per e-mail address and person (all multiple entries from the same e-mail address will be discarded; please don't try to game the system).
In the event of aggregate ties between piping competitors, the Piobaireachd event determines the winner.
Submissions must include full postal address.
The winning entry must pick the 2015 Glenfiddich Champion – the overall winner of the first-prize.
Ideally, the winning entry will pick the exact prize-list in exact order of finish.
If more than one entry gets the list exactly right, a random draw will be made.
If no entry is completely correct, the submission that picks the first-prize winner and gains the most points from the following system will win: 3 points for choosing a piper in the right spot, and 1 point for including a piper who made the top-five aggregate prize list but not in the correct place.
Entries close at 18:00 GMT, Friday, October 23rd.
Glenfiddich adjudicators, competitors, officials, people named Bob Worrall, the Duke of Atholl and the duke's dogs are not eligible to win.
The winner will be notified by e-mail and a story will be published soon after. The winner's name will be withheld, if desired.
As reference, here in alphabetical order are the 10 pipers contending for the prizes at the 2015 Glenfiddich Championship. Readers are encouraged to browse pipes|drums for results from this year's solo piping events from around the world.
So, be sure to research the players and check out our Big Prizes database for past success at the Glenfiddich and other major events.
Thanks to our sponsors, R.G. Hardie, and good luck to all readers who give our Pick The Glenfiddich Five contest a go – and best of luck to all competitors on October 24th at Blair Atholl Castle. Gi'e it laldy!