The 19th annual pipes|drums New Year's Honours
2019 Piper of the Year (all aspects)
Chris Armstrong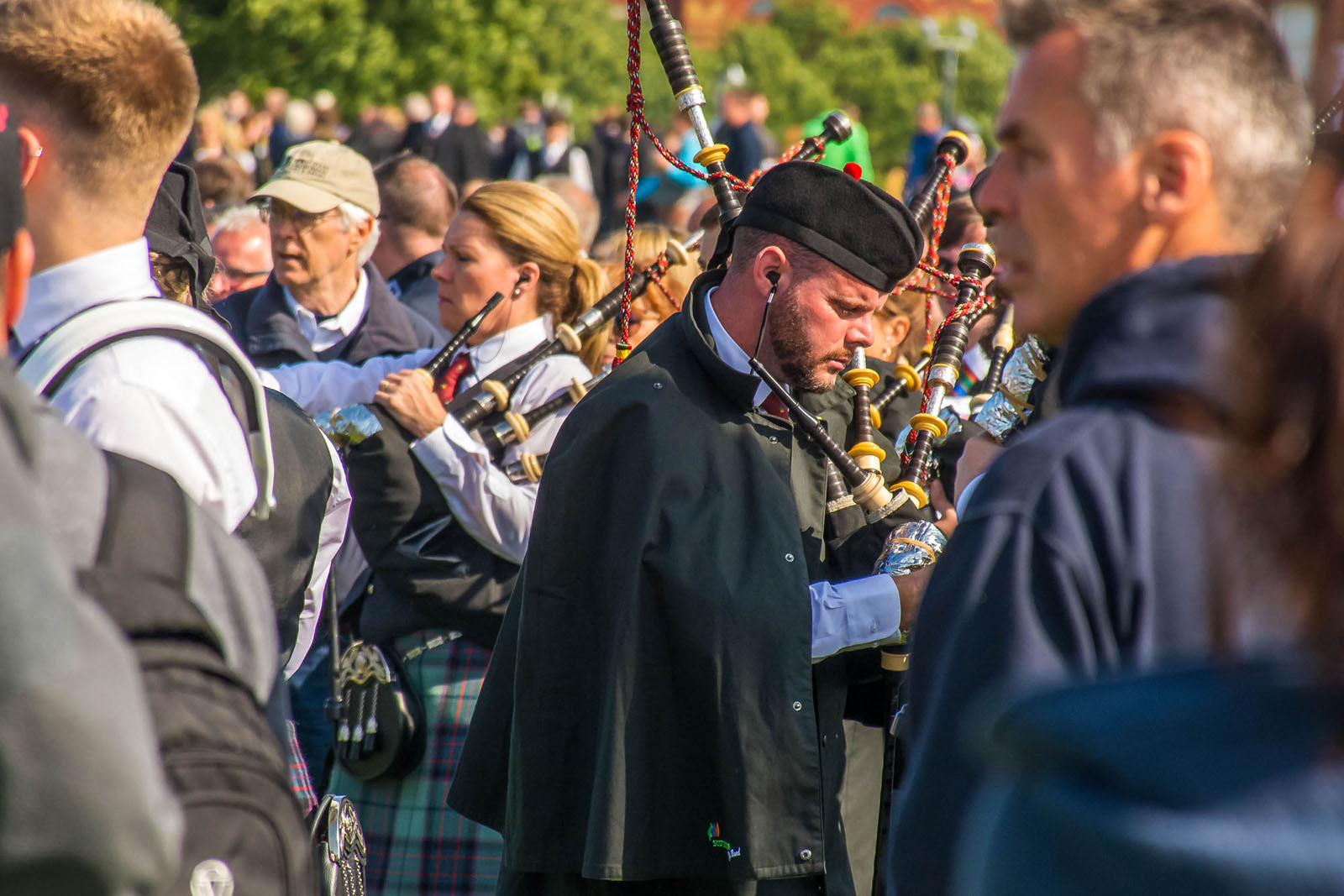 When you look at his overall body of work in 2019, was there any piper in the world who accomplished more than Chris Armstrong? Our panel didn't think so, with the ScottishPower pipe-major, concert coordinator, composer and publisher and solo piping judge capturing a solid 29% of the vote. His band was chapping on the door at every major championship (finishing second at two and fourth at the other three), a sold-out SP+R Pre-World's show at the Royal Glasgow Concert Hall, his release of a second collection of original music, and a place on several prominent solo piping benches . . . it was a monumental year for Armstrong.
Panellists' comments . . .
Chris covered all the bases this year – composition; leading the power through a successful competition season; executing an original, interesting, and demanding concert; and judging at the Argyllshire Gathering – made his leadership a standout this year."
"Chris has had a good year and has been good to piping. His band is coming back to the top with his own sound and a clear personal touch to his music. He continues to create great music. I would class him as a brave Pipe major not afraid to forge his own path."
"A very busy year for Chris and he delivered very well on all fronts."
"Keeping your band in the top half of the CoC table in the same year that you curate a major concert, leading them to 2 runner up positions in Major championships, and releasing your own major music collection. This has been an all-round epic year for Chris!"
Also nominated (alphabetical order) . . .
Glenn Brown – several big solo piping wins and his leadership as president of the Competing Pipers Association made 2019 a great year for the Ontario native now settled in Glasgow.
Jack Lee – into his sixties, the British Columbia-based Lee continues to play at an elite solo level, help to lead the Grade 1 Simon Fraser University, and run a highly successful bagpipe and merchandise company with innovative products.
Stuart Liddell – the runner-up for our award, with 24% of the vote, the Inveraray & District pipe-major took his band to a second World title and brought his own solo piping to more great heights. As well Liddell toured the globe teaching, judging and enthralling crowds with his incredible playing.
Colin MacLellan – the head of the UK's Solo Piping Judges Association was a presence at on the benches of major solo events and travelled the world imparting his knowledge. Throw in the organization of the Capt. John MacLellan Medal event in Edinburgh, and he's a leader among leaders.
Roddy MacLeod – the Glasgow piper continues to compete at the very highest level, and his leadership of Piping Live! and the National Piping Centre once again made important marks on the piping and drumming world.
Richard Parkes – a great year for the Field Marshal Montgomery pipe-major, who was awarded not one but two honourary doctorates in 2019 for his unstinting service to the art. With an MBE and two PhDs, Richard Parks has more letters to his name than the Royal Mail.
Here's how the voting went: