The 19th annual pipes|drums New Year's Honours
2019 Piping/Drumming Event of the Year
Piping Live! The Glasgow International Festival of Piping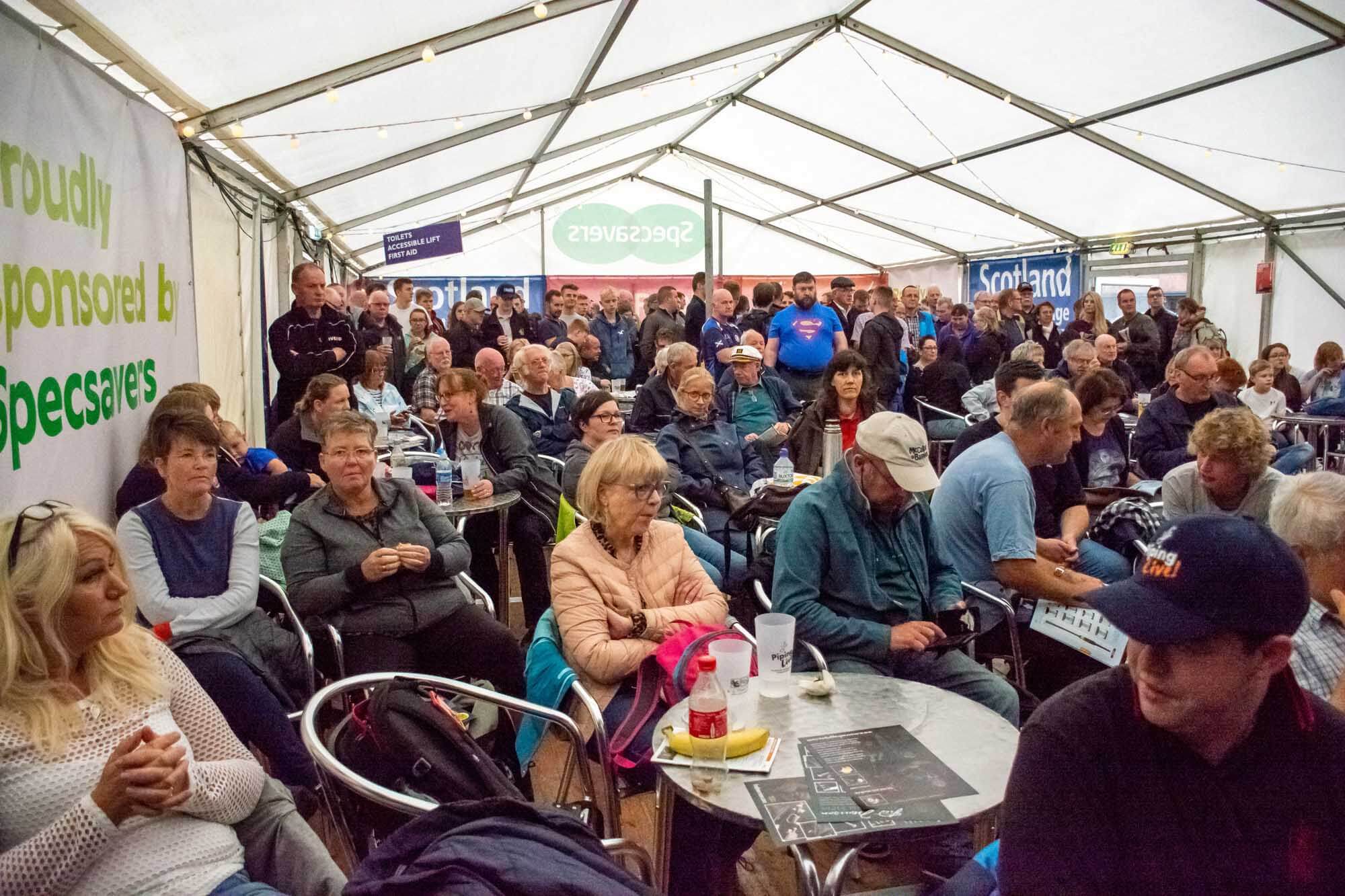 It's the biggest week on the piping and drumming calendar, really about 200 events in one, and Piping Live! is again the Piping/Drumming Event of the Year, capturing 40% of the vote. There were several formidable events of the year, some within Piping Live! itself, but none so collectively made a statement like PL!19. The ROI for Glasgow is great, calculating nearly £2-million coming into the region's coffers.
Panellists' comments . . .
"The 'glue' that ties the run up to the World's together – Piping Live! is almost as much a part of my trip to the World's as the competition is itself."
"The annual gathering in Glasgow bringing together the world's best for a week full of great music, great entertainment and camaraderie make this event hard to beat!"
"Continues to diversify its event offering, hospitality, and venues and a worthwhile pilgrimage for all pipers and drummers."
"Well organized event with an amazing variety of piping and drumming throughout the week."
"Piping Live! evolves and simply gets better. This year's seminars where some of the greats shared their knowledge and experiences were the latest innovation."
"Pretty hard to beat this major piping festival in any given year."
"Overall great level of organization, myriad events (all well run), ongoing music, economical to participate, week long beer tent and camaraderie."
Also nominated (alphabetical order) . . .
Capt. John A. MacLellan Memorial Dinner-Recital – little doubt that this is the most elegant event in piping and drumming, and each year tickets become more difficult to secure. This is what pipe music deserves.
Glenfiddich Invitational – a Highland piping fantasy come to reality, with the world's 10 finest players competing in the great hall of a castle. Staged, emceed and stewarded with the meticulousness of a Swiss watch, no piping life is complete without at least one visit to Blair Atholl in October.
SP+R – the ScottishPower concert packed them in and had everyone on their feet. A show with amazing sound, lighting and orchestration, SP+R was the tour de force that all attending hoped it would be . . . and more.
Winter Storm – if anyone in, say, 1980 were to suggest that Kansas City would be the hub of piping and drumming for four days every year, they'd call them crazy. But like a fox, Winter Storm has staked a claim to just that, and the 2019 edition was better than ever.
World Pipe Band Championships – you know it, you love it, you'd love to see it be even better, and the 2019 World's was great in-person, and perhaps even better via the free live stream. The world's biggest pipe band event, warts and all, is an irresistible must-see event.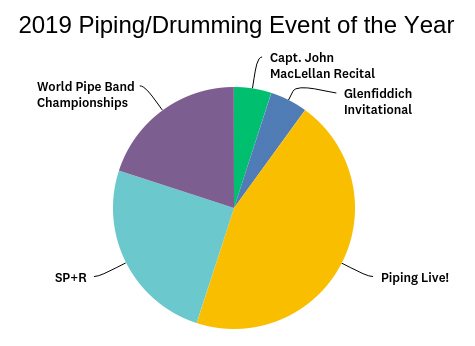 Congratulations to all of the winners and nominees on their impressive, prestigious success! Thank you to our panel of experts who lent their time and knowledge to selecting our winners.
Previous pipes|drums New Year's Honours:
Best wishes to all of our readers, subscribers and advertisers for a safe, healthy and prosperous 2019!