The 19th annual pipes|drums New Year's Honours
2019 Association Leader of the Year
Colin MacLellan, Solo Piping Judges Association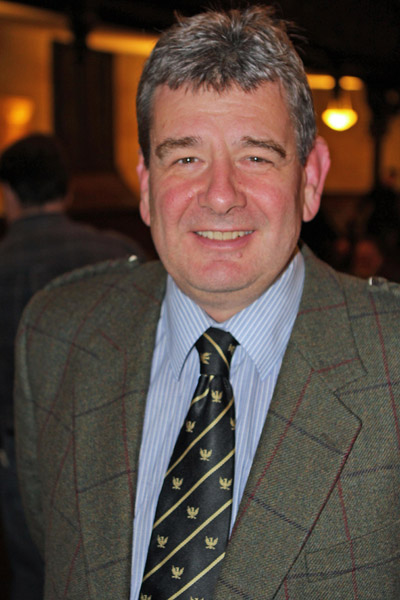 The winner with 40% of the vote, Colin MacLellan of Edinburgh is our first-ever recipient of the pipes|drums Association Leader of the Year award. A visionary of the relatively new SPJA, MacLellan has spear-headed the major task of improving continuity and quality to solo piping adjudication at UK events. Working with a group of nearly 60 highly accomplished competitors and veteran judges, MacLellan has brought sensitive issues of conflict of interest, scoresheets and accreditation to the fore.
Panellists' comments . . .
"For work done on standardizing judging panels."
"Colin continues to improve the Association with a common sense approach; addressing both the current and future needs of the Scottish Piping scene while setting the standard for other Associations to follow."
"A challenging role as not all within the judging ranks agree with some of the policy. The teacher /pupil issue still exists but progress has and is being made."
"This must be a particularly thankless job, and Colin has the ability to stay with it. Even though the UK seems to be dealing with some of these issues that the rest of the world worked through a long time ago, the world is watching closely."
Also nominated (alphabetical order) . . .
Glenn Brown, Competing Pipers Association – runner-up for the award with 30% of the vote, Brown's work as head of the UK's Competing Pipers Association demonstrated strong and even courageous leadership. The introduction of the Silver Medal qualifying system has been long coming and, while still being improved, shows fearless leadership qualities.
Ian Embelton, Royal Scottish Pipe Band Association – the long-time Executive Officer of the RSPBA holds what could be the most powerful position in the pipe band world, and certainly is the highest paid. Embelton is under constant scrutiny, and many will be surprised at his inclusion as a nominee, but there can be no doubting that he was, for better or worse, in the news a lot in 2019.
Jim Dillahey, Eastern United States Pipe Band Association – newly elected as EUSPBA president, Dillahey is making change a priority for the world's biggest single association in terms of geography. He is actively converting the association from being solely a competition-running machine, to supporting teaching and a more comprehensive fostering of the arts of piping and drumming.
Jim Sim, Midwest Pipe Band Association – another leader who's willing to try new things, and to learn how to constantly improve. Under Sim's leadership, the MWPBA is using its central location as a means to build and attract involvement. The Chicago Highland Games, as an example, has rapidly become one of the major contests in the world.
Here's how the voting went: