The top 15 p|d stories of 2015
#2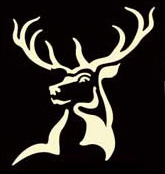 This convergence of stories resonated worldwide: the greatest drummer in pipe band history takes the majority of his corps that competed with Shotts & Dykehead Caledonia to resurrect the Spirit of Scotland band of all-star players that created such a spectacle in 2008.
Why was this story important? This was a news triple-whammy of epic scale. Not only was Kilpatrick's competing future decided, but it spurred the members of the original Spirit of Scotland to commit not just to competing at the World's, but to all five RSPBA major championships. And, what's more, the World's will reportedly be the official last competition for Kilpatrick, and it could be the official last appearance of the Spirit of Scotland. Return, resurrection, retirement . . . these three elements are important on their own. Combined, to many it's truly mind-blowing.
And now, our #1 news story of 2015 . . .