The 22nd annual pipes|drums New Year's Honours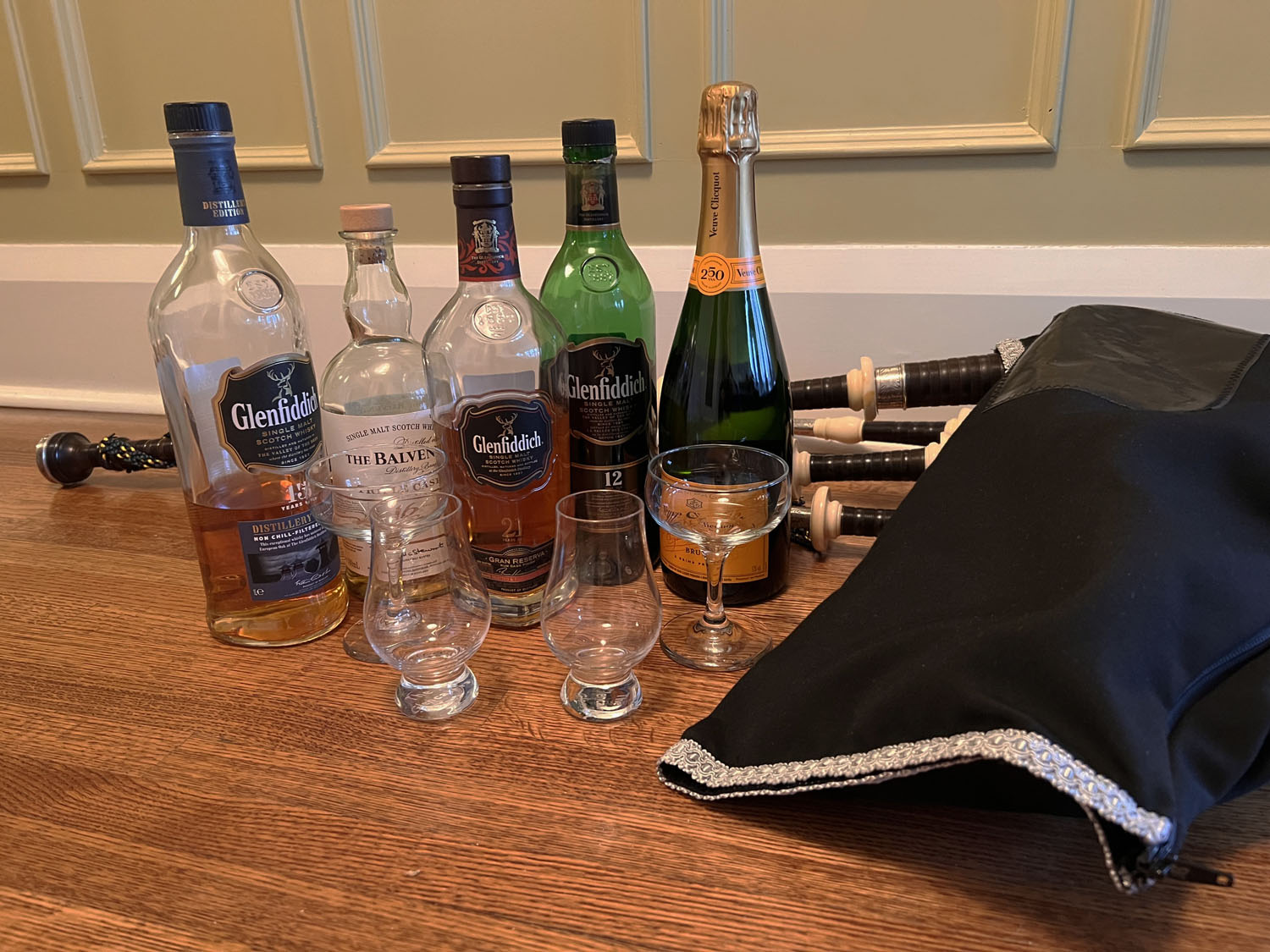 After most of the piping and drumming world lying dormant since March 2020, 2022 was a year of triumphant return.
As we have each year since 2001, we bring you the pipes|drums New Year's Honours, as we look back at the previous 12 months to recognize the greatest collective performances, results and contributions made in our world.
The accomplishments of pipers and drummers and pipe bands should not simply be gauged by contests won, but also by noble acts of teaching and generosity. Notable events shouldn't always be the usual big competitions, but occasions that brought positive change.
As always, we pulled together 20 pipers and drummers evenly dispersed around the world who are in tune with what's going on with piping, drumming, politics, products and events, and we asked for their votes and comments. We strived to ensure that the panellists had no attachment to or personal interest with any of the nominees. (The editor of pipes|drums was not a panellist.)
Thanks to several important releases, this year we brought back the Music Collection category. In the Event category we decided out of fairness that collective festival-competitions would not be included, but individual parts of them would instead be considered on their own.
Congratulations to all winners and nominees and those who contributed so much to piping and drumming over the last 12 months.
The categories:
Pipe Band of the Year (all things considered, in addition to competition)
Piper of the Year (encompassing all aspects of their work)
Solo Competition Piper of the Year (considering strictly competition success)
Drummer of the Year (encompassing all aspects of their work)
Association Leader of the Year
Product of the Year
Recording of the Year
Event of the Year
The results . . .
2022 Pipe Band of the Year
Field Marshal Montgomery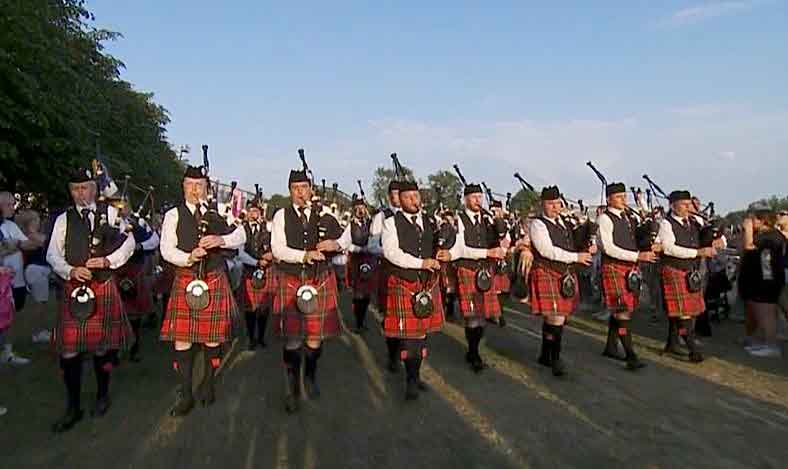 A thirteenth World Pipe Band Championship, winning the UK and Scottish Championships, and an RSPBA Champion of Champions title made the Lisburn, Northern Ireland-based juggernaut the choice of the majority our panel for Pipe Band of the Year. And who could argue? Guided by indefatigable Pipe-Major Richard Parkes and the ensemble wizardry of Leading-Drummer Keith Orr, FMM came back after the two-year absence with quality that was frequently mesmerizing. Field Marshal Montgomery has been named Pipe Band of the Year eight times before, in 2002, '03, '04, '07, '11, '12, '13, and '16.
Panellists' comments:
"GOAT."
"A watershed win putting FMM and Richard Parks as perhaps the greatest Pipe Band / Pipe Major ever!"
"Historic nature of the band's win."
"Historic nature of the win for the band and Richard Parkes."
"2022 was a phenomenal year for one of the most consistent pipe bands in history."
Also nominated (in alphabetical order)
Inveraray & District – winners of the British and European Championships, and runners up at the World's, UK and Scottish Championships and RSPBA Champion of Champions, IDPB's most lasting achievement in 2022 is sure to be their sold-out celebrated "A Night in That Land" pre-World's concert.
Peel Regional Police – undefeated in Grade 2 on their home circuit, the Brampton, Ontario-based band is an inspiration for the work they're doing in teaching piping and drumming. Now with three competing bands in the organization, Peel Police are doing all they can to wake up a sleepy Ontario scene.
Peoples Ford Boghall & Bathgate Caledonia – stalwarts of consistency for four decades in Grade 1, the West Lothian, Scotland-based Boghall elevated their game under Pipe-Major Ross Harvey and Leading-Drummer Gordon Brown, rocketing up the prize lists at majors and making a serious go at the World title. They now move to new drum section leadership under a young Kerr McQuillan, and have youthful talent galore in their ranks. Watch this space.
Police Scotland Fife – out of the post-pandemic gate strong under Pipe-Major David Wilton and Leading Drummer Mick O'Neill, the band enjoyed its most successful season yet, gaining prizes at almost every RSPBA major. Fife Police might have been the most pleasant surprise to many in 2022. Another band buoyed by youthful talent, they're sure to be a force to be reckoned with for many years to come.
---
2022 Piper of the Year (all aspects)
Richard Parkes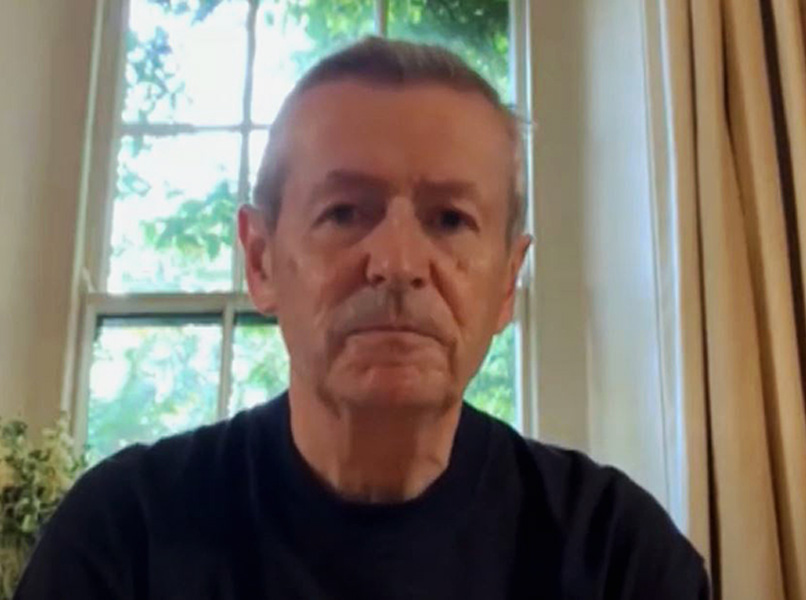 What a year it was for the Field Marshal Montgomery pipe-major, taking his band to a thirteenth World Championship victory and, in so doing, capturing a personal record for World's-winningest pipe-major in history. What more can be said about Richard Parkes MBE? Now in his sixties, he shows no intention of slowing down. We look forward to more accolades gained and records broken as he welcomes new iterations of the ever-changing FMM to achieve even more great things. A reminder: you are living in the age of Richard Parkes. Be sure to appreciate it. This is the second time (2004) that Parkes was named Piper of the Year.
Panellists' comments:
"Richard continues to lead FMM to break records that once seemed untouchable."
"Simply put, he's the whole package and he's proved it this year once again: musically, competitively and his perceivably innate ability to pass on his knowledge and inspire others of all ages around the world."
"Has to be Dickie P who achieved one of the rare things in pipe band history which probably will never be bettered."
"A difficult choice, but it was a record breaking year for Richard."
"Having led Grade 1 band FMM to the most World Championships in history, PM Richard Parkes is a most deserving recipient."
"Winningest Pipe-Major in history deserves recognition."
Also nominated (in alphabetical order)
Ross Ainslie – not a competing piper, but a piping innovator and creative whirlwind whose arrangements, compositions, performances and recordings are often spellbindingly innovative. In 2022, Ainslie seemed to be everywhere, releasing all that musical energy pent up after two years.
Brìghde Chaimbeul – the sound of Sleat is literally the music of the 25-year-old from Skye, whose musical innovations are attracting the attention of world audiences. A multi-instrumentalist whose first instrument is the Highland pipes, she's in many ways the future of modern-traditional Scottish Celtic music.
Stuart Liddell – the Inveraray & District pipe-major ended his year with an MBE from King Charles for a (still young) lifetime of service to piping. In 2022, Liddell seemed to give his all to his band, mounting the hugely successful and stressful pre-World's concert, and taking his band to a hair's breadth of a third World title, while winning two RSPBA majors.
Finlay MacDonald – another non-competitor, Glasgow's MacDonald gained even more solid footing as the head of the National Piping Centre and Piping Live!, while still pushing forward his personal career in piping-rich Celtic folk. Finlay MacDonald is proving more than ever that the board of the NPC made the right appointment with their new leader.
Matt MacIsaac – a popular winner of the Alasdair Gillies Memorial Recital-Competition at Piping Live!, a world audience got to hear MacIsaac's often startlingly fast and accurate hands, blurring by in all their fury. Add to this his teaching work and the successful launch of the brand new Grade 2 St. Andrew's College Association, and much more of the world finally woke up to his skills.
James Duncan MacKenzie – another Hebridean, the Lewis-based MacKenzie produced a new collection of music, a full-length solo recording, a new reedmaking business, and the usual raft of solo prizes. JDM is a welcome return to old-school Highland piping but with certain modern flare. A tonic.
Eric Stein – organizer extraordinaire, the long-time manager of the Metro Cup solo competition in New Jersey took his talents fairly close to South Beach, Florida, with the successful launch of the Sun Belt Invitational Solo Piping Competition. Feedback from players and audience alike was universally glowing, and Stein's organizational ability will be seen this February in Ireland with the first Ardmore Cup Invitational.
---
2022 Solo Competition Piper of the Year
Willie McCallum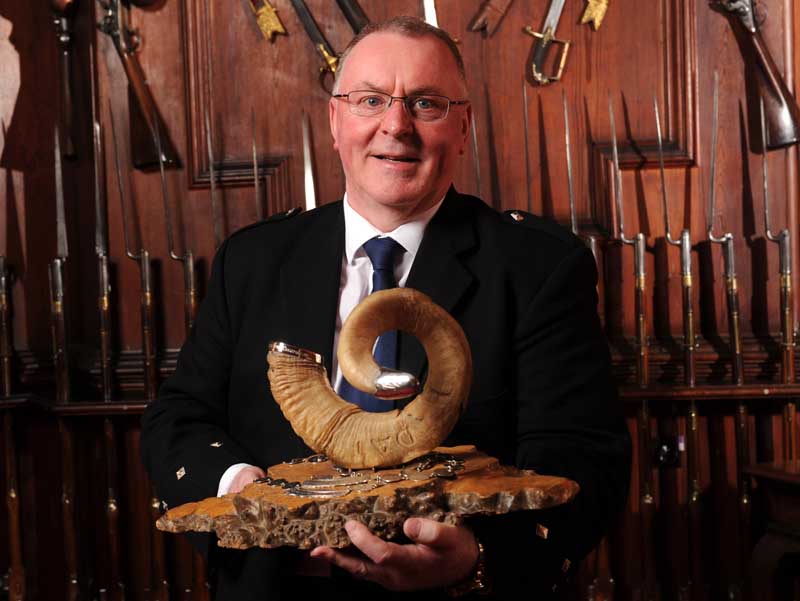 Another win for the ages, the seemingly ageless Willie McCallum of Bearsden, Scotland, gained a record ninth Glenfiddich Championship, breaking his own long-established mark. It was the icing on a rich competition cake in 2022 for McCallum, who came back with detectable reinvigoration. Always humble, always polite, always with a laugh and a kind word, the venerable Argyllshire native was a popular choice by our panel. He was named Solo Competition Piper of the Year in 2002, '04, '05, and '07.
Panellists' comments:
"A record ninth Glenfiddich win is pretty memorable. Willie is so consistently good."
"Willie's record ninth Glenfiddich Championship win marks him as one of the greatest competing pipers ever!"
"Hard to look past Willie's Glenfiddich win. A top performer who keep on giving."
"If it's only competitive results and the Glenfiddich is the de facto world solo piping championship then the win there means Willie takes this honour as well in my book."
"His 'Susan MacLeod' at this year's Glenfiddich sounded as fresh as the day it was first played."
"Willie has stood for everything that is great in solo piping and he continues to show it to the highest standard every year."
Also nominated (in alphabetical order)
Callum Beaumont, Dollar, Scotland – another brilliant competitive year for this Highland piping wizard. The Glenfiddich Piobaireachd, the Clasp to the Dunvegan Medal, and the new Sun Belt Invitational were just a few of his big prizes.
Ben Duncan, Edinburgh – do a search of "Ben Duncan" on pipes|drums and you'll see his competition success throughout the summer at big and smaller contests and the major gatherings. Recently retired from the military aged only 35, Duncan's competitive solo piping career is just getting started.
Jamie Forrester, Haddington, Scotland – the Argyllshire gathering Gold Medallist was chapping on the door for years, and his determination and hard work paid off bigtime. One of relatively few elite pipers today who maintains a non-piping career, Forrester's success is that much more pronounced.
Nick Hudson, Houston – he gained his Northern Meeting Gold Medal with an immaculate and poignant rendition of "Lament for the Laird of Anapool," one of the hardest tunes known to pipers. Hudson's Inverness was even more memorable when he scurried off to catch the next flights back to Texas to be there for the birth of his first child.
Bruce Gandy, Dartmouth, Nova Scotia – another great competition year for Gandy, capped off with another win of the Bratach Gorm at London in November. There's not much left in solo piping for him still to win, but smart money says he'll succeed.
Angus D. MacColl, Benderloch, Scotland – qualifying a few times (Inverness Clasp, Oban Sr. Piob) for the Glenfiddich, MacColl displayed his usual combination of music and technique, always in his unmistakable style.
James Duncan MacKenzie, Back, Isle of Lewis, Scotland – a Dunvegan Medal win and plenty of prizes around the games and gatherings marked another great competitive year from native and resident of the Isle of Lewis.
Fred Morrison, Bishopton, Scotland – he's never gone away, but 2022 was a return to regular competition by Morrison, one of the world's most famous pipers. He narrowly missed a win of the Glenfiddich, and concluded his year by taking the overall championship at London.
---
2022 Drummer of the Year
Reid Maxwell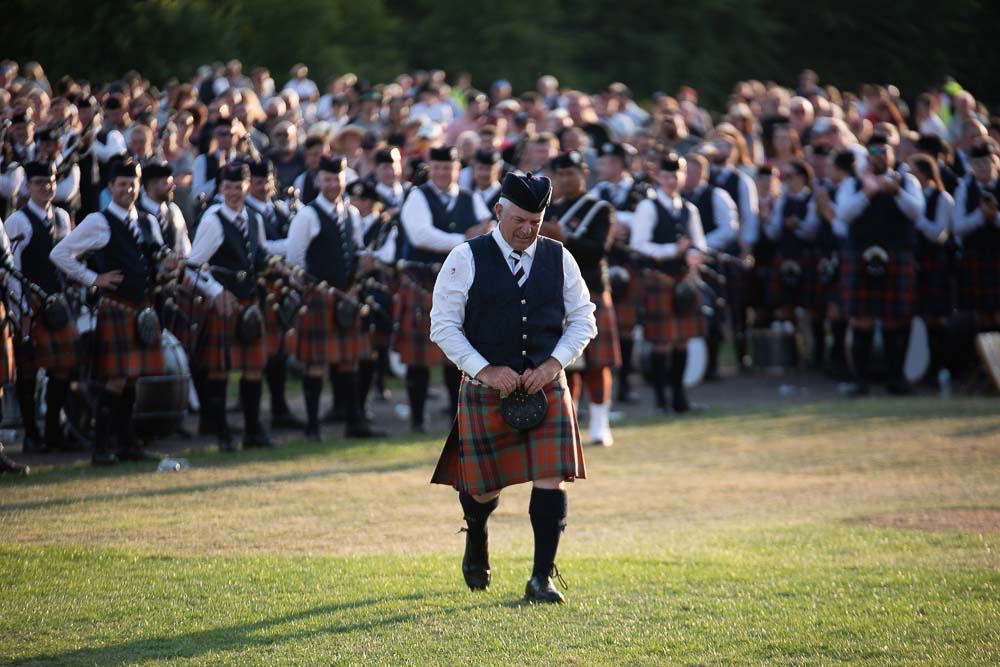 The Simon Fraser University Pipe Band leading-drummer guided his corps to a World Pipe Band Drumming Championship in August, his sixth time taking the title (fifth with SFU, one with the 78th Fraser Highlanders). They did it with stunning consistency: three firsts out of four events. Few would doubt that SFU's remarkable consistency is directly attributable to Maxwell's talent for ensemble and assembling crack corps that always complement and energize the piping. Now in his sixties, he, too, shows no sign of slowing, and the pipe band world can look forward to more of the same charismatic percussion clout from Reid Maxwell. It's the fourth time that Maxwell has been voted Drummer of the year, previously winning in 2004, 2008, and 2009.
Panellists' comments:
"Another World's Drumming Championship out of the blue."
"Reid has maintained excellence for so long, and winning the drumming prize with his corps at the Worlds this year was another feather in his cap."
"Hard to go past winning three out of four events at the World's. An incredible achievement."
"His passion is unbeatable. He is still in top form with his drum corps and the Robert Malcolm Memorial teaching program is phenomenal."
"One of the hardest working individuals in pipe bands, getting some love back at the World's."
"Another worlds win but more importantly he is passing on his knowledge to a strong pupil cadre."
Also nominated (in alphabetical order)
Jordan Bailie, Inveraray & District – the first-ever winner of the RSPBA's World Solo Tenor Drumming Championship, Bailie's name goes down in history.
Gordon Brown, Peoples Ford Boghall & Bathgate Caledonia – what will Boghall be like without a Brown as leading-drummer? We'll find out next year, but in 2022 the unbelievably consistent and committed Gordon Brown and his corps played an essential role in the band's resurgence up the charts.
Derek Cooper, Inveraray & District – the Pennsylvania-based snare drummer, made a strong showing at the World Solos plus mounted a strong run for the EUSPBA presidency. A natural leader.
Gareth McLees, Field Marshal Montgomery – he's been a perennial World Solo Drumming contender, runner-up several times, and now he's the leading-drummer of 2022 World Champions Field Marshal Montgomery. As with Kerr McQuillan at Boghall, the pipe band world awaits with eager anticipation.
Steven McWhirter, Inveraray & District – stunning consistency leading his band's corps to another Champion of Champions title and taking an eleventh and tenth-straight World Solo Drumming Championship, McWhirter continues his simpatico musical relationship with Pipe-Major Stuart Liddell. Have a listen to Inveraray's new recording to hear how it's done.
Keith Orr, Field Marshal Montgomery – after more than 20 years as leading-drummer, Orr handed the reins to Gareth McLees after the World's. He went out with another victory, proving that a complementary ensemble approach trumps technical wizardry just about every time. Orr's contribution to pipe bands can't be understated.
---
2022 Association Leader of the Year
Michael Grey, President, Pipers & Pipe Band Society of Ontario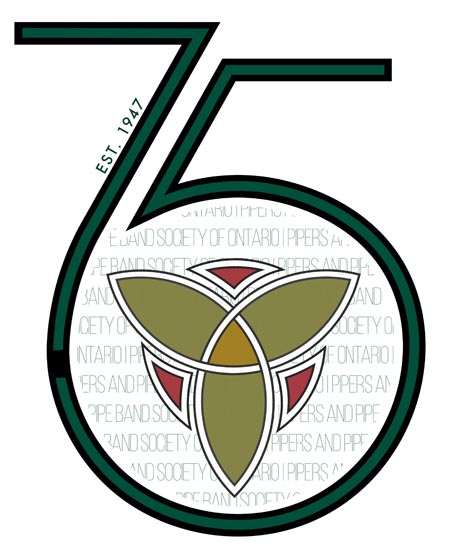 Our first repeat recipient of this award, Grey continued his effort to revitalize a PPBSO that has gone far past its 1980-'90 heyday. Efforts to improve communications, create new trophies and titles, and launch a website were further steps to invigorate the 1100-plus-member organization in its 75th anniversary year.
Panellists' comments:
"PPBSO continues to make strikes under his leadership."
"Breathed much needed life into the Ontario piping and drumming scene. The results of his efforts will be seen for years."
"He has brought innovative and inspiring changes to the PPBSO."
"Another solid year. He does an excellent job of promoting the association and making it inclusive across the globe."
"Brought the PPBSO to a wider audience."
Also nominated (in alphabetical order)
Jim Dillahey, president, Eastern United States Pipe Band Association – with a huge geography and the largest membership base of all associations, the EUSPBA top job is one of the more difficult worldwide. Dillahey concluded his final term by bringing the association out of the pandemic with an admirably strong financial footing.
Jim McGillivray, Music Committee chair, Pipers & Pipe Band Society of Ontario – in many ways, the head of an association's music committee/board is more important than any elected executive role, and McGillivray's work to renovate various program is admirable. Like every good leader, he allows others to run with important projects and assembles a team with a variety of perspectives.
Derek Midgley, president, Competing Pipers Association – the first non-UK head of the CPA, Midgley showed strong leadership with the implementation of the new Bronze Medal or piobaireachd and a reinforcement of the association's long-established conflict of interest policies.
Colin Mulhern, chief executive, Royal Scottish Pipe Band Association – little is known about Mulhern's background, but he lasted through a partial first year as the executive head of the world's most powerful pipe band association. We look forward to him gaining more of a toehold with his board of directors and making some much needed changes.
Jim Sim, president, Midwest Pipe Band Association – in terms of trying new ideas, the MWPBA leads the way, and Sim's leadership continued to push the organization forward.
Jacquie Troy, president, Alberta Society of Pipers & Drummers – perhaps flying under the radar a bit due to her organization's relatively small size, the accomplished pipe band drummers worked quietly and all year long to promote events in Alberta. With a hands-on approach, she encourages participation, education and thinking about piping and drumming and plays a key role in Highland games, piping clubs and teaching.
---
2022 Product of the Year
A Night in That Land, Inveraray & District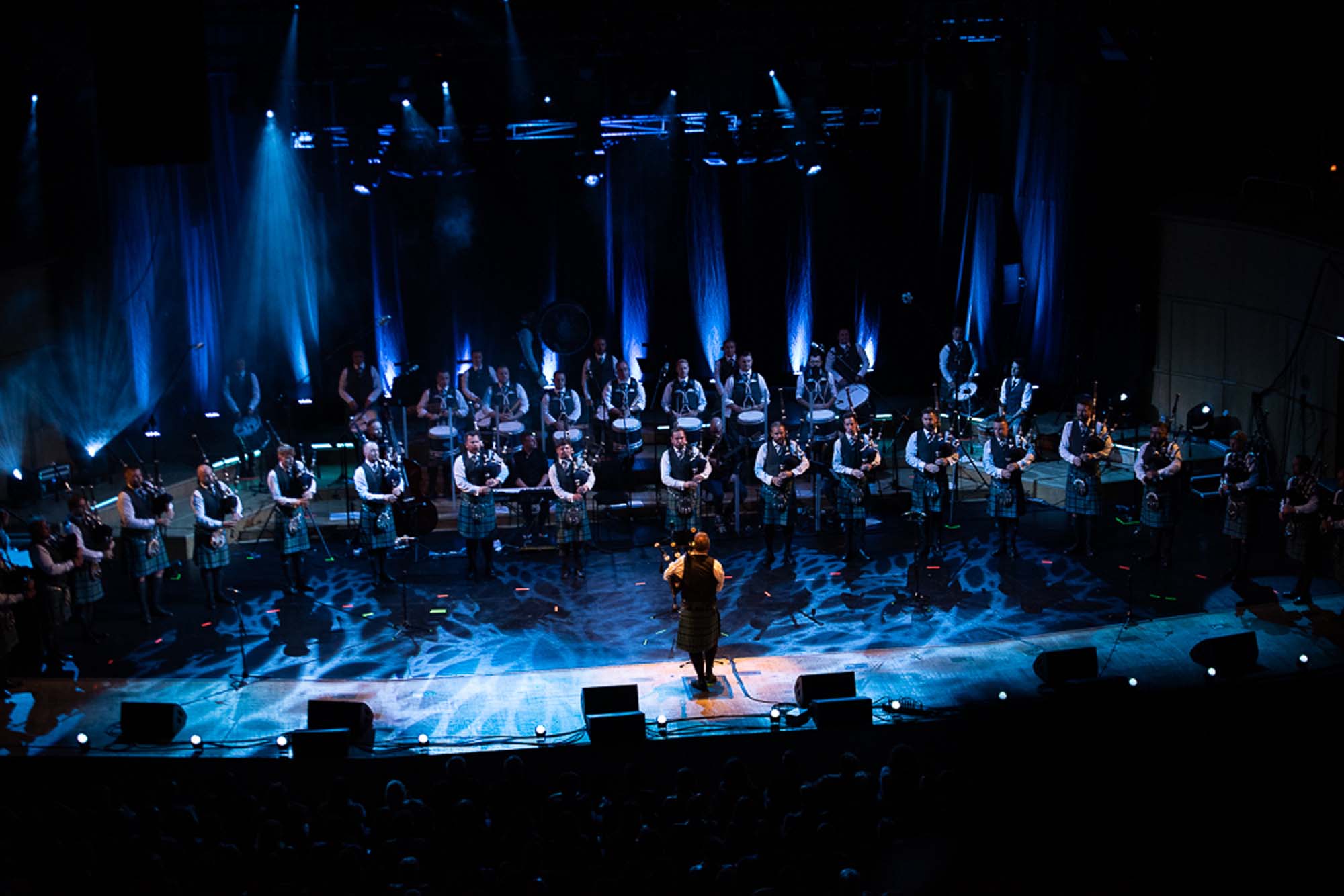 Released late in 2022, the recording of IDPB's landmark Pre-World's Concert was put out in numerous formats, including via digital streams, downloads and CD. It seems that in-studio pipe band recordings are over for good, and this live album captures the essence and spirit of a two-years-delayed show that exploded before a packed house at the Glasgow Royal Concert Hall. They even had to raise funds to put out the commercial recording. As with the band's Ascension album from the same venue, this is one for the ages.
Panellists' comments:
"This will be the current generation's Live in Ireland."
"This is a recording that everyone can enjoy, and it'll be evergreen for years."
"Superb music cover to cover. Inveraray's best album yet."
"Highly entertaining and top quality."
"It's great to finally have a new pipe band recording to enjoy."
"Getting a recording of the concert was great achievement for the band and raising the funds to do it."
"A brilliant live performance that fortunately has been captured for posterity. There is something in it for everyone."
Also nominated (in alphabetical order):
Fibhig, James Duncan MacKenzie – a terrific full-length recording from the Lewis piper featuring many of his compositions included in a complementary music collection. On repeat in many Highland piping households around the world.
Highland Hanger, Highland Gear – Greg Scott at Highland Gear continues to innovate and this simple but eminently useful product lets pipers and drummers put their entire kit in one place. It's your very own "go-bag" for those times when you want to do without scrambling to throw together the myriad parts of your kit.
PitchGuard, Chris Apps Reedmakers – an interesting concept coming from unlikely rural Missouri, the PitchGuard shows that there's always room for products that promise better tonal consistency for pipers.
Rogue Practice Pad – in a seemingly endless sea of practice pad options, this product took hold with many drummers in 2022, which was an achievement in itself. Simple, effective, durable, responsive. What more do you want?
---
2022 Music Collection of the Year
Ceol Beag for the Great Highland Bagpipe, Volume 1 – Lincoln Hilton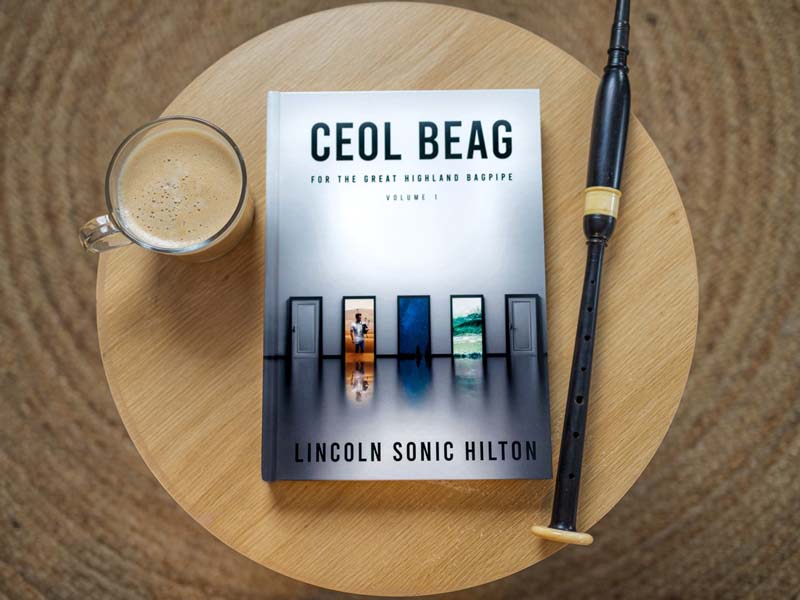 Released early in 2022, Ceol Beag for the Great Highland Bagpipe, is quite simply an astonishingly creative, thorough and long-lasting collection. Under high quality hard-cover, purchasers can enjoy original compositions laid out in logical and clear form, complete with harmonies and counter-melodies, and instruction on altogether new embellishments that the Melbourne-based Lincoln Hilton uses and often originates. It's "Volume 1," which indicates there's more to come. Bring it on, mate.
Panellists' comments:
"The contents, the presentation and the attention to every detail makes this collection quite special."
"Innovative and bringing freshness and inspiration and it's fun."
"Nice to see a new collection from a modern composer."
"A massive book and a massive achievement with some truly excellent music."
Also nominated (in alphabetical order):
Argyll & Sutherland Highlanders Collection Volume 2 – at more than 300 compositions, it's another tour de force compilation that features more gems from Argyllshire greats like Jock McLellan, Willie Lawrie, Ronnie Lawrie, Hugh MacCallum and John M. MacKenzie.
The Eliza Ross Collection – a welcome preservation of one of piping history's most important compilations of music. While more than 200 years old, the freshness of much of the material proves that a good tune is a good tune no matter what the era.
The James Duncan MacKenzie Collection, James Duncan MacKenzie – the perfect complement to MacKenzie's recording (also released this year), the collection is rich with two-parted gems. A rarity in piping, the contents offer innovative new solutions for bands and solo pipers of virtually ability.
---
2022 Event of the Year
World Pipe Band Championships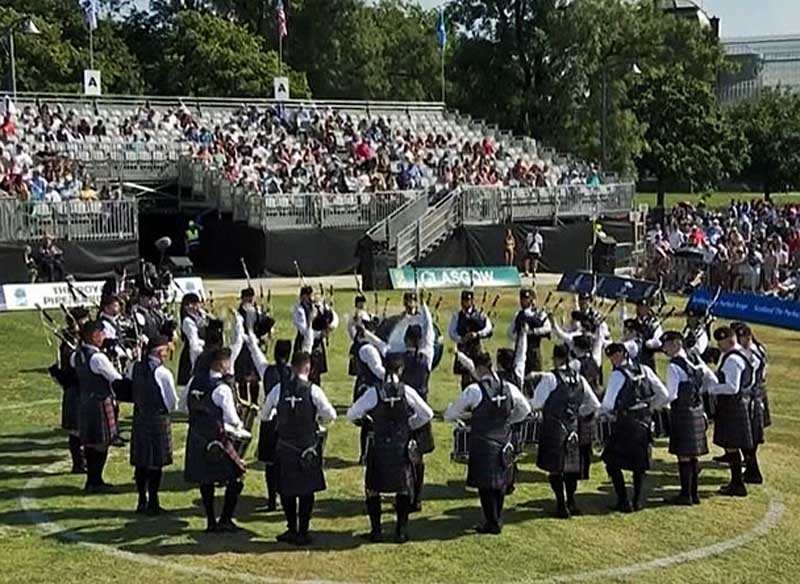 Hallelujah! It's back! After three long dormant years due to obvious reasons, the biggest event of the pipe band year returned in all its glory under record heat on Glasgow Green. Entries were down and many bands were noticeably smaller, but the spirt of friendly and exciting competition was just the same, if not better. A testament to the high standard, even after being away since 2019, Grade 1 could have gone to at least four, even five bands without much controversy.
Panellists' comments:
"Absence makes the heart grow fonder. It was great for piping and drumming to be back at Glasgow Green after three years."
"There are so many great moments of music at the World's. It's hard to beat."
"It was a very welcome return for the pinnacle event of the pipe band calendar."
"It was a thrill to return to the Green after three years away and to see the RSBPA deliver a clockwork event in perhaps the warmest, sunniest edition in history, with perhaps the largest number of general public spectators as well. Everyone on the green that day will remember the carnival like atmosphere for many years to come."
"Difficult to choose just one given so many have been in hiatus, but great to see them all back. The logistical requirements likely made it the most complicated to resume. Congratulations and thanks to all who devote their time to organizing and delivering."
"It was so great to get back to a semblance of normal in 2022, and the World Pipe Band Championship was a big part of that."
"This year was special with being the comeback after COVID, but also the intense heat made bands have to raise their preparation to another level."
Also nominated (in alphabetical order):
Alasdair Gillies Memorial Solo Piping Competition-Recital – perhaps the centrepiece of Piping Live!, the original event showcases incredible piping talent and creativity, while upholding the traditional. As usual, every performance included jaw-dropping virtuosity.
A Night In That Land, Inveraray & District concert – the energy felt at the sold-out 2,200-seat Glasgow Royal Concert Hall percolated for three long years and finally blew its top with seismic volcanic force. If you were there, you know what we're talking about.
Glenfiddich Invitational Solo Piping Championships – 10 of the greatest competitive exponents of the art showcased again at Blair Castle. Every piper and drummer on earth should put at least one trip to the Glenfiddich on their bucket list.
Glengarry Highland Games, Maxville, Ontario – in terms of paying audience, there's no bigger event in the world. Like almost every other contest, competing numbers were down, but there was no decline in optimism and energy for the future. Haste ye back, indeed.
Sun Belt Invitational Solo Piping Competition ("An Crios Gréine") – for a first-time contest, this one made a considerable mark. Competitors raved about the organization and hospitality, and the prize-money was more appropriate reward for the greatest of the games.
Thanks to our panel of experts who gave their time and expertise to the selection of the winners, and to all of our advertisers and subscribers for making pipes|drums possible. Best to you and yours for a great 2023!
Previous pipes|drums New Year's Honours:
Best wishes to all of our readers, subscribers and advertisers for a safe, healthy and prosperous 2023!