The 20th annual pipes|drums New Year's Honours
2020 Piper of the Year (all aspects)
Bruce Gandy, Dartmouth, Nova Scotia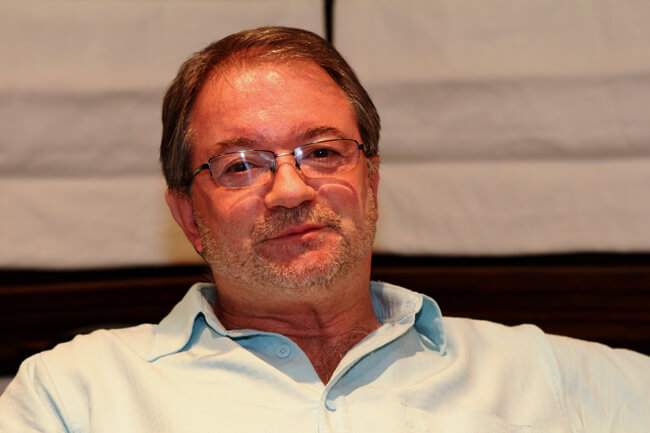 In a year when it was hard to be seen, Bruce Gandy seemed to be everywhere all the time. The Nova Scotia-based piper won a number of online solo competitions, committed a month of travel and quarantine to play in the Glenfiddich Championship in Scotland, published a significant self-help book, and co-organized a solo competition for his Bruce Gandy Music Foundation charity. During all that, he continued to teach his many students and made himself generally available for all things piping. Teaching, composing, publishing, competing, charity work – Bruce Gandy is the definition of a career piper. It's the second time that Bruce Gandy has been awarded the pipes|drums Piper of the Year honour.
Panellists' comments:
"For producing great products, teaching and documenting his road to the Glenfiddich, which was very insightful."
"The book, the charity, the competition success, the commitment to travelling to Scotland – this was quite a year for Bruce Gandy, who continues to see the bigger picture."
"Bruce's drive to improve his own piping and the art of piping is truly inspiring. Committing to travel overseas during a pandemic, quarantine on both sides of the pond, and perform at a world-class level is no easy undertaking. As well, Bruce continues to share his experience and wisdom through a number of workshops that support his piping foundation."
"Bruce has taken the online workshop to another level."
"Bruce was one of few very senior players to jump into the online competitions and did well. Also in the prizes at the Glenfiddich, published a book, and continues to teach online, do workshops, and gives back to young pipers through his charity."
"Invests a huge amount of time in promoting the art and teaching. His attendance at the Glenfiddich was noteworthy for the quarantine issues there and back."
"Great support for online piping competitions – both as a competitor and an organizer. Release of his book on performance excellence. Continued growth of his charity awarding scholarships. Very successful online teaching and seminars."
"Bruce gave a lot of himself to the piping community in so many ways this year. He quarantined to play the Glenfiddich along with a blog, raised money for a piping charitable fund. Kept teaching and encouraging pipers from all over."
Also nominated (alphabetical order) . . .
Jori Chisholm – the World Online Championships were a huge hit with pipers and drummers around the globe. Seattle's Chisholm put his marketing prowess to work, tying in the events with his BagpipeLessons.com business, also making a sizable contribution to charity.
Stuart Liddell – his solo competition success in the few in-person events was as impressive as ever, and emerging from lockdown to win the Glenfiddich was an achievement for the ages.
Lincoln Hilton – his sensational compositions and arrangements on YouTube, the launch of several products, and his ongoing commitment to creativity make Hilton one of the art's greatest exponents.
Alen Tully – his leadership of St. Laurence O'Toole, the launch of a hit collection of his music, and the creation of a new medley consulting service were just a few of the contributions to the art by the Dublin-based piper in 2020.