The 20th annual pipes|drums New Year's Honours
2020 Piping/Drumming Event of the Year
Glenfiddich Invitational Solo Piping Championships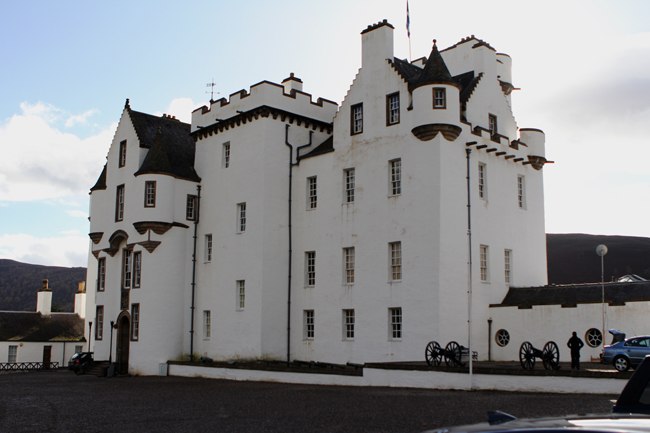 Ultimately, one of the few in-person contests was no contest when it came to voting, and the 2020 Glenfiddich Invitational Solo Piping Championships get an easy nod from our panel. It was a testament to perseverance and commitment that the organizers, players and judges even held this event. Carefully staged at Blair Castle, the competition took great pains to create a safe and healthy environment and attracted a worldwide online audience for a day when they could hear and see the globe's very best solo pipers. There was a small charge to watch the live-stream, and it was one of the best values of the year. This is the third time that the Glenfiddich has been the pipes|drums Event of the Year.
Panellists' comments:
"It has to be the Glenfiddich – vast investment, time, and effort in a very difficult year."
"Fantastic and well done to the organizers of so many excellent online events, but there's nothing like a live piping competition and it was brilliant Glenfiddich made it happen."
"The Glenfiddich is a genuine 'on the day' contest and is therefore credible, unlike many online events held this year (where contestants can spend all week recording and then send their best one in, and were in some cases asked who their tutors are. What's going on there?)."
"The standard remained high despite COVID."
"Hats off to the Glenfiddich for pulling off a great event despite the circumstances and challenges. This was certainly piping and drumming's version of the Stanley Cup playoff hockey bubble to provide a very Canadian analogy."
"The cream of the piping crop performing at perhaps the world's best venue. Can it get any better?"
"A very well staged event. It was almost like being there."
"It's the biggest event of the year, featuring 10 of the very best in the world."
"Important this went ahead as it gave everyone a lift during challenging times."
"All of these events and their organizers deserve a huge standing ovation. But the Glenfiddich stands out. Partly because it is the Glenfiddich. But to bring together these top players, in a live format, who all delivered outstanding performances, was bold, remarkable and much needed. Leadership was shown here in how to run a live event in the most difficult of circumstances. The sponsor, the organizers, the judges, support staff, and the competitors stood tall on this one."
Also nominated (alphabetical order) . . .
Piping Live! Online – a handful of pay-per-view events kept things moving along. Let's hope 2021 Piping Live! is actually live and in-person.
World Online Solo Piping Championships – a massive undertaking that attracted hundreds of eager contestants. The online nature brought creative breakdowns of results and introduced the concept of making scoresheets available to all.
Scottish Piping Society of London Online Solo Competitions – kudos to the SPSL folks for keeping things going with an online event for C-Grade pipers and their members.
Peel Police Online Season – early adopters of online possibilities, the Grade 2 Ontario-based band motivated players through long months of not much else happening, and added a charity angle.
MacGregor Memorial Piobaireachd – the Argyllshire Gathering decided that the contest for young pipers should keep going, pulling off what was one of the most equitable events of the year.
Nicol-Brown Amateur Invitational Solo Piping Competition – the world's longest-running invitational amateur contest sustained momentum with an Internet version.
A hearty congratulations to all of the winners and nominees for their terrific contributions and success in piping and drumming in an extraordinary year.
Thanks to our panel of experts who gave their time and expertise to the selection of the winners.
Previous pipes|drums New Year's Honours:
Best wishes to all of our readers, subscribers and advertisers for a safe, healthy and prosperous 2020!