The 21st annual pipes|drums New Year's Honours
2021 Association Leader of the Year
Michael Grey, Pipers & Pipe Band Society of Ontario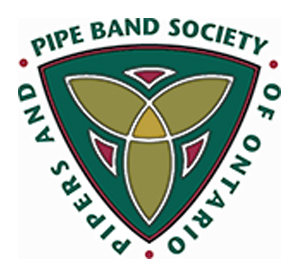 A product of the province's glory years of the 1970s and '80s, Grey was affirmed as president of the Pipers & Pipe Band Society of Ontario in December 2020 and almost overnight set about restoring things to their former stature. Never one to accept the usual, Grey spearheaded new initiatives under trying pandemic circumstances, from online competitions, to workshops, to tune contests, to town hall conversations, to judges' seminars open to the rest of the world. After many years of relative inactivity, there's still a tough row to hoe for the PPBSO, and it will take decades to get there. But it has to start somewhere, and Michael Grey pushed things forward in 2021.
Pannelists' comments:
Big push to keep the PPBSO in the foreground with new initiatives and fresh minds, driven by the new president.
In a short time, he has brought new energy to the PPBSO.
His vision and creativity have breathed a new vitality and focus into the PPBSO as he leads this association into one of the world's best piping and drumming organizations.
Rejuvenation of activity and interest, good use of online platforms and inclusivity to keep the interest alive during the pandemic.
Mike has revitalized the PPBSO during what must be one of the difficult periods for any pipe band organizing group.
He brings fresh perspectives and direction and has appointed an engaged and devoted team to help. Notably, he has Jim McGillivray doing great work as Music Board chair and a social media coordinator who has their finger on the pulse. The PPBSO also ran a successful online summer school. While that's something a few other associations already do, it was a first for the PPBSO. It's refreshing to see Michael Grey push against the status quo to engage and support members of his association.
In a year where there has been a notable absence of leadership, Grey seems to have been working very hard to make things happen in his organization, was very visible on social media on behalf of his organization, and even opened up events to those outside of his organization.
Has certainly transformed how the PPBSO works.
He has rejuvenated the volunteers who serve the PPBSO and opened the door to innovation.
Also nominated (alphabetical order) . . .
Iain Blakeley, Royal New Zealand Pipe Bands Association – it's clear that status quo will no longer work in New Zealand, even though the country still has five Grade 1 bands easily meeting the standard. Blakeley is putting technology and communication to work for the 93-year-old organization.
Graham Davidson, British Columbia Pipers Association – another leader who competed at a top level, Davidson lead a group determined to make the most of a bad pandemic situation, resulting in a scene with high engagement with an accent on education.
Jim Dillahey, Eastern United States Pipe Band Association – Dillahey continues to push the EUSPBA ahead. One of the few associations able to field in-person events, there's plenty going on with the organization harnessing technology to do more for members.
Ainsley Hart, Pipe Bands Australia – he continues to rebuild a scene strongly negatively impacted by years of controversy and scandal, and Hart's reputation as an honest and forthright leader is making an impact after only a year as president of the world's largest organization by geography.
Jim Sim, Midwest Pipe Band Association – now one of the world's longest-serving association leaders, the former Grade 1 band lead-drummer has again consistently engaged members with new initiatives.